Exclusive estate based on the design of Golden Beach on Florida
Sprzedaż
17 000 000 zł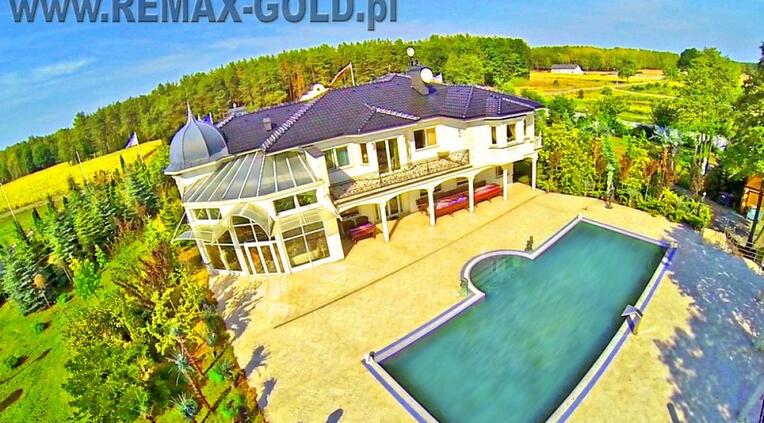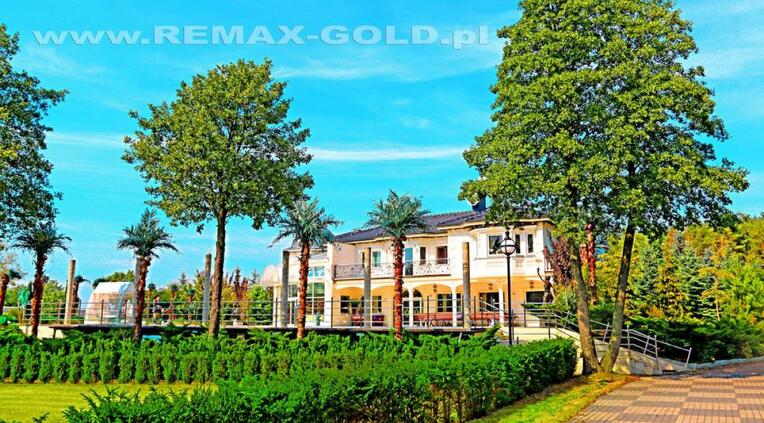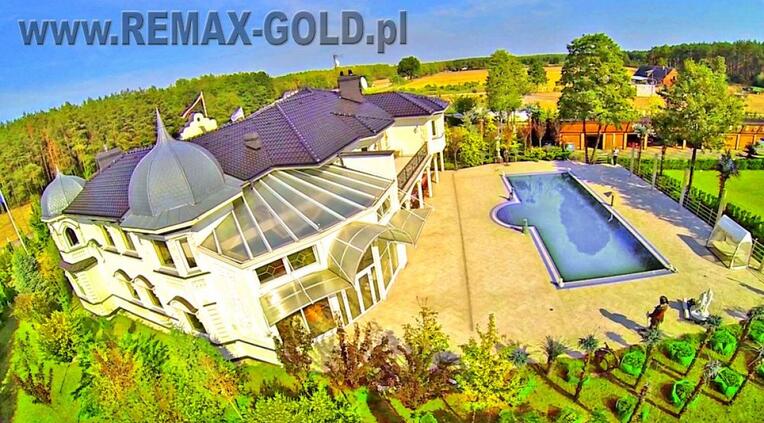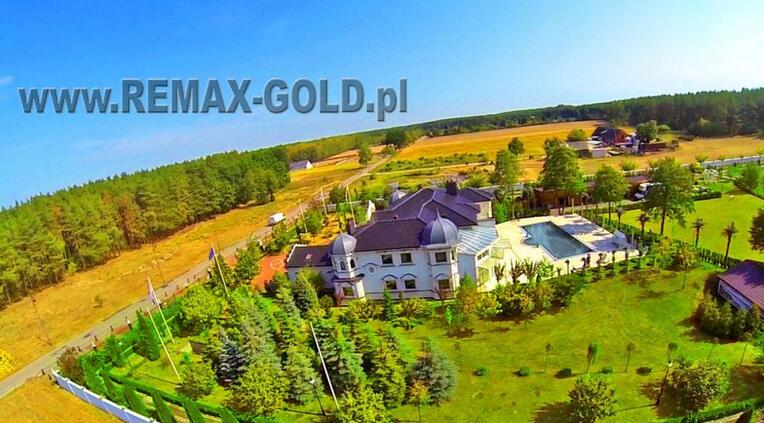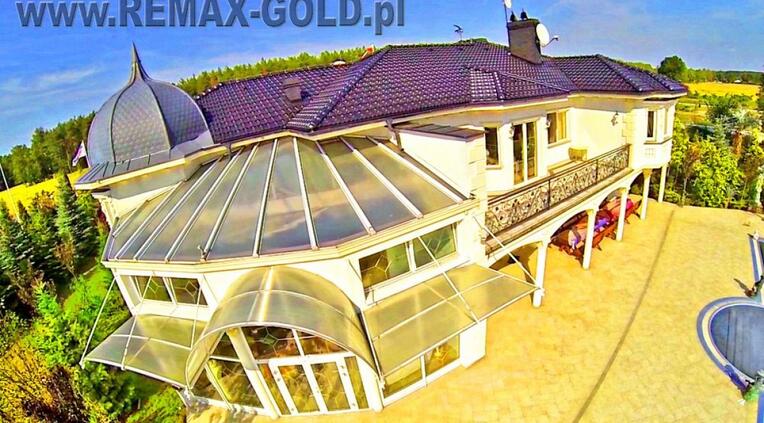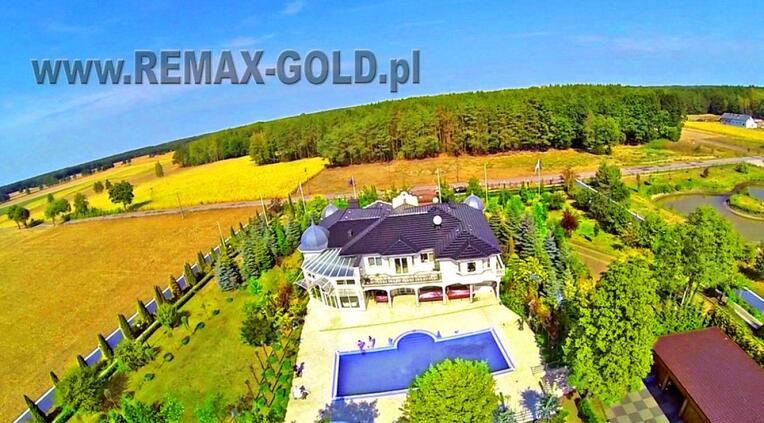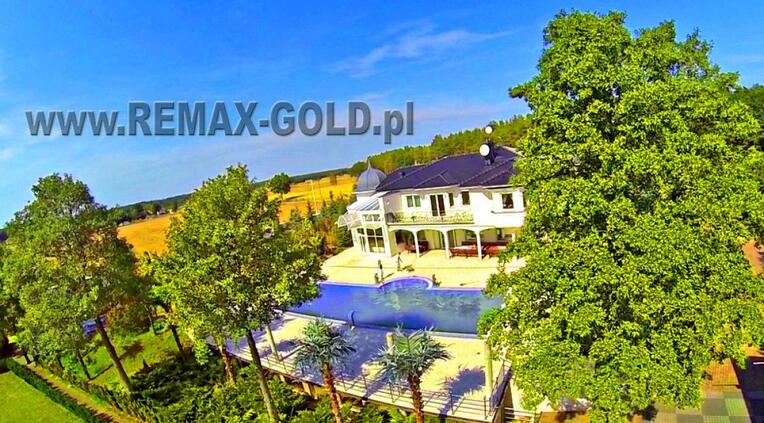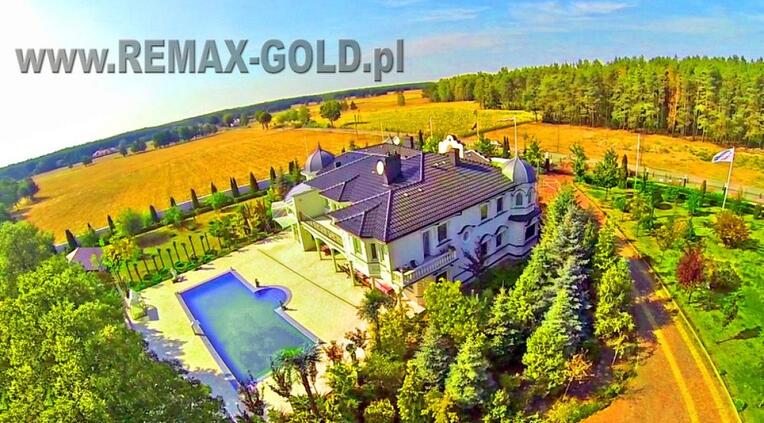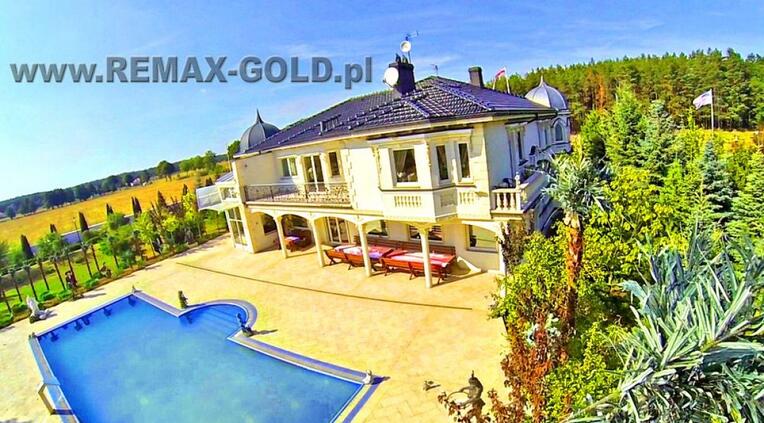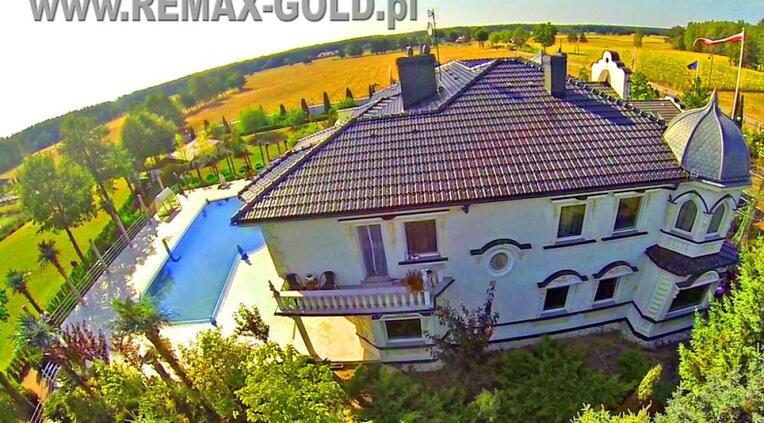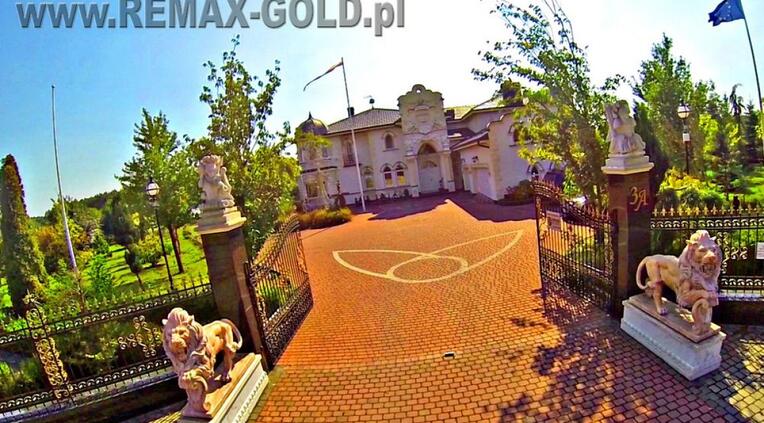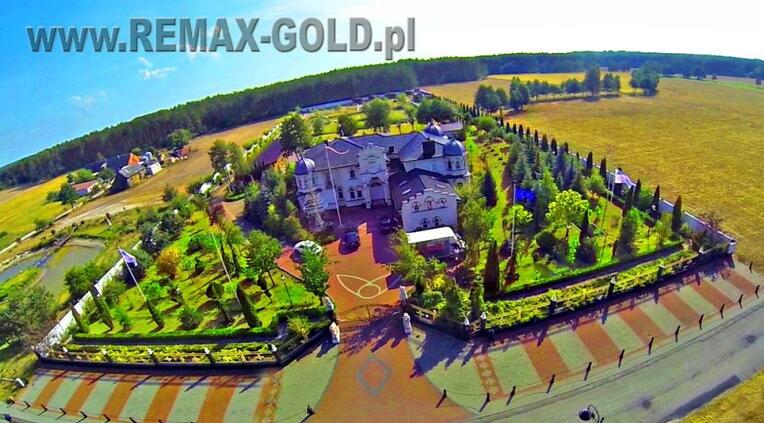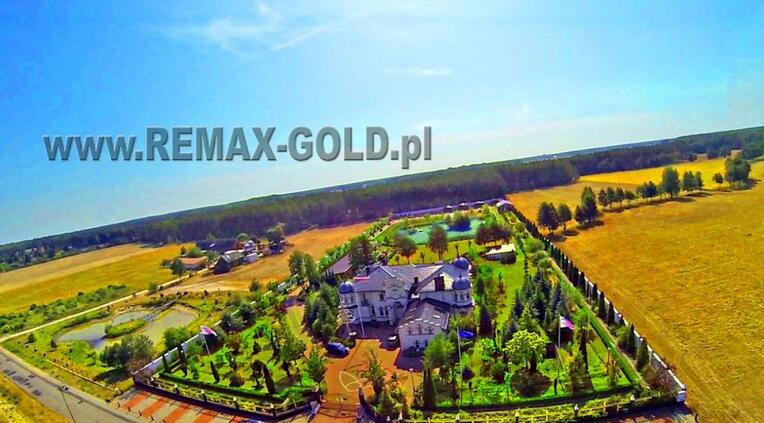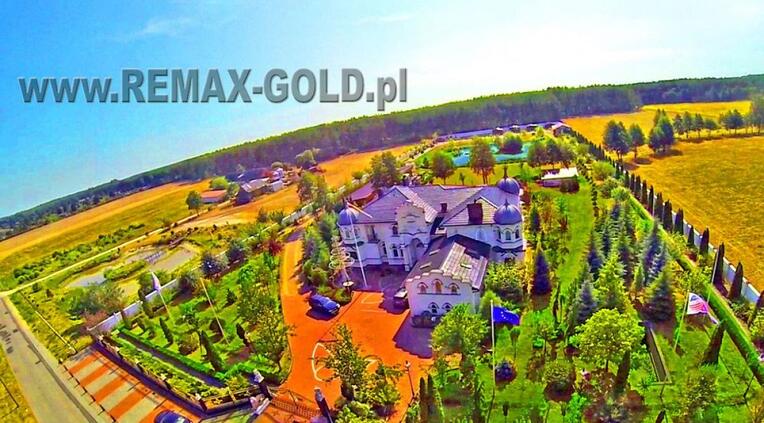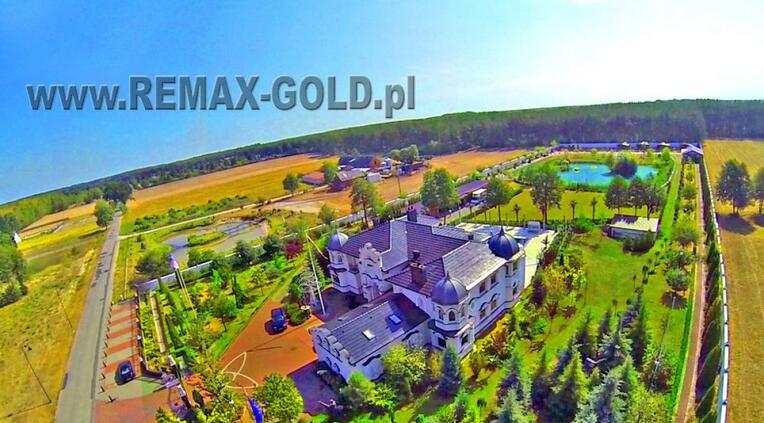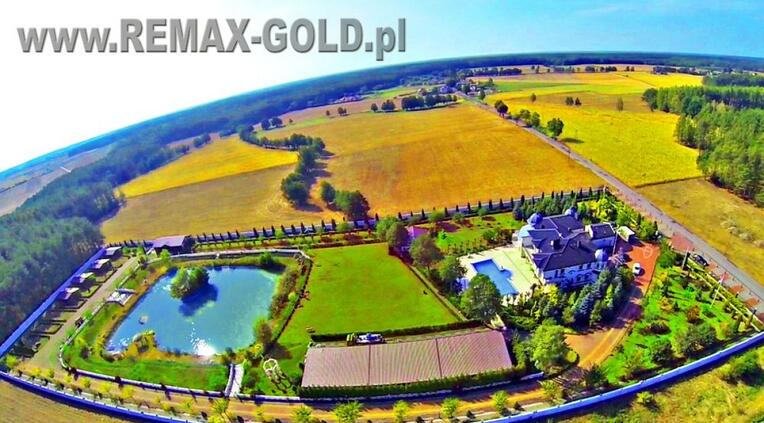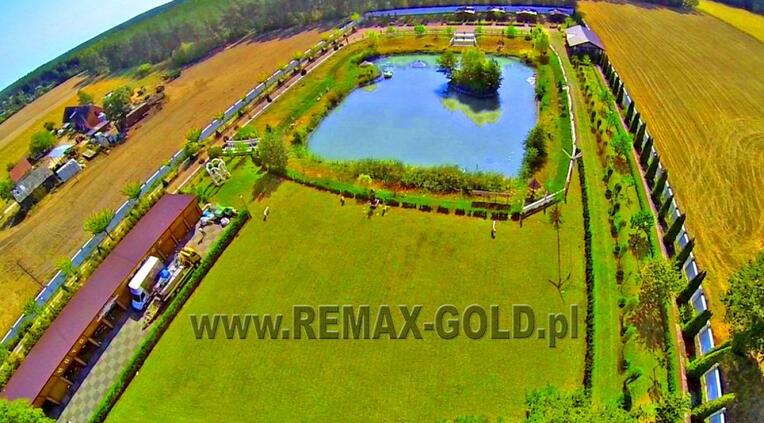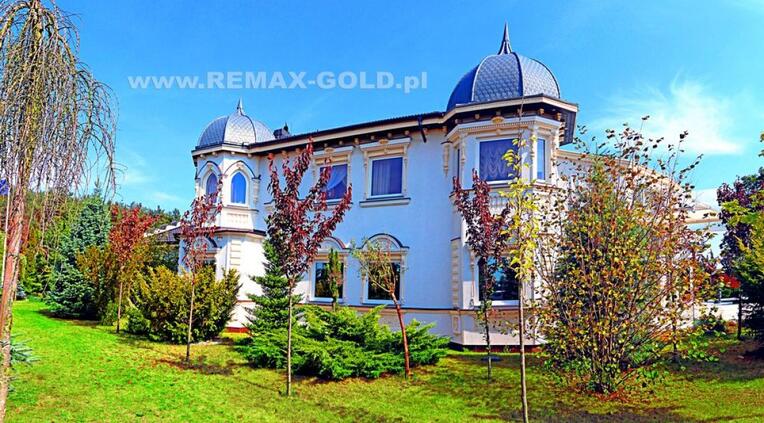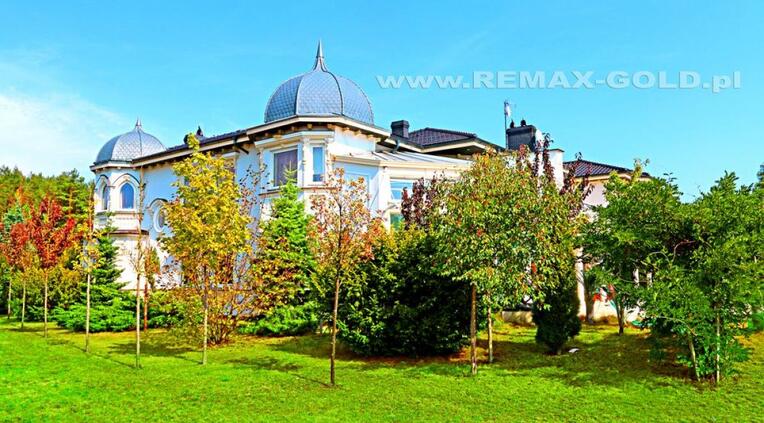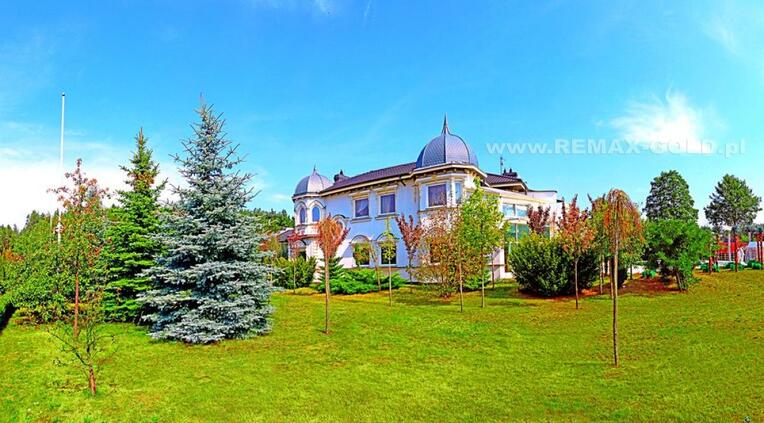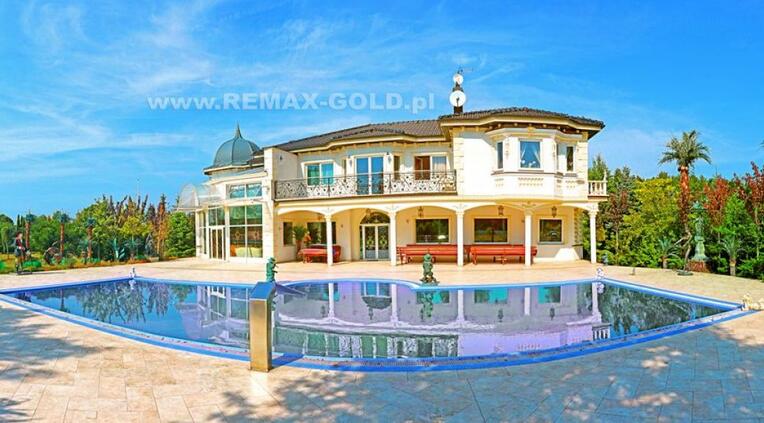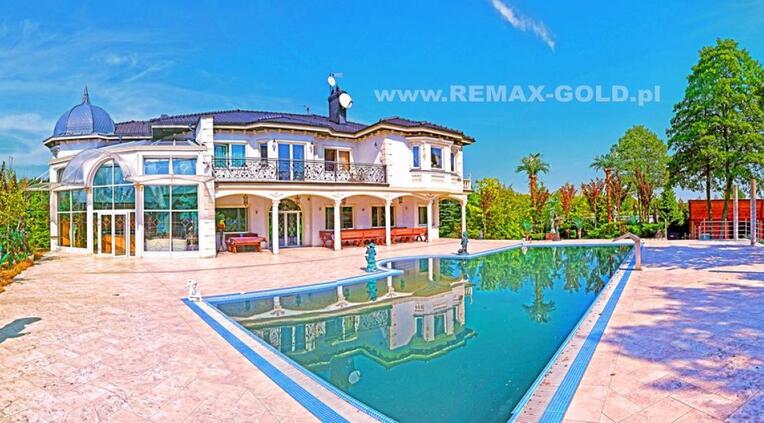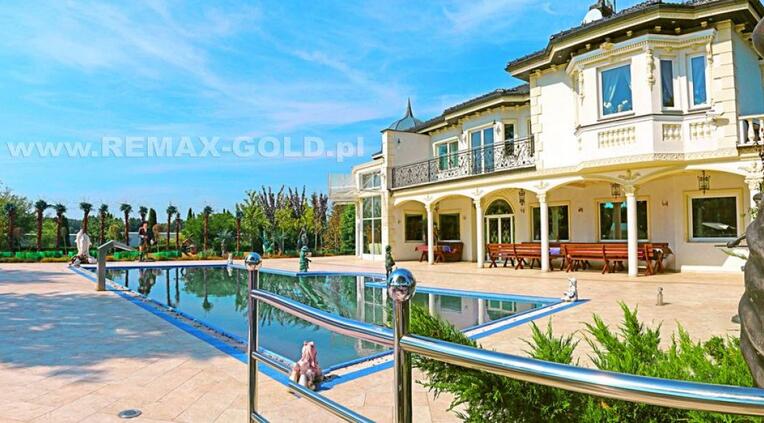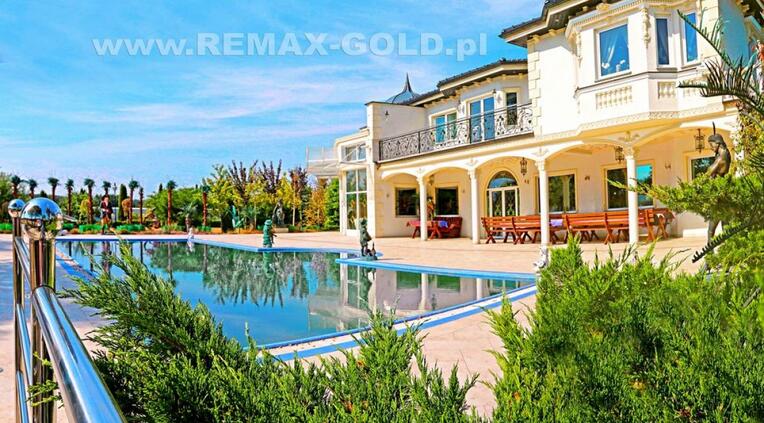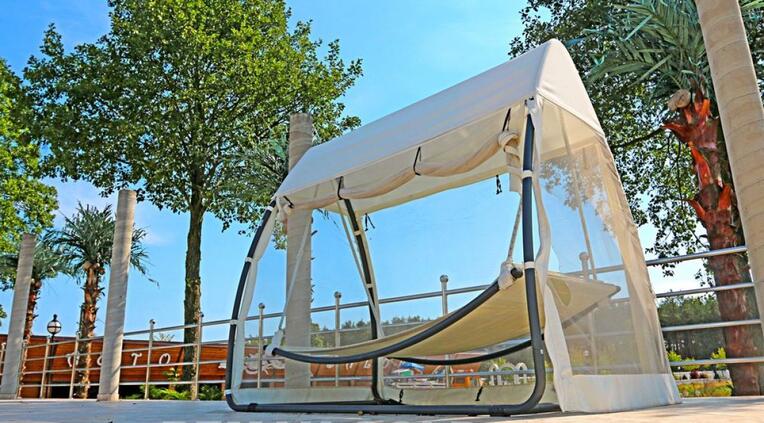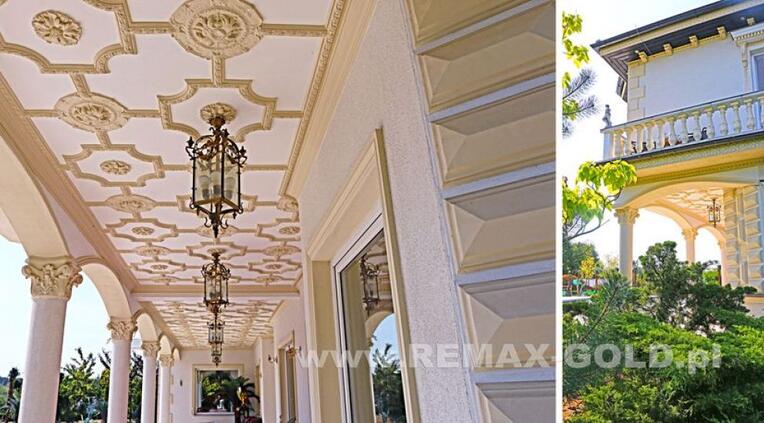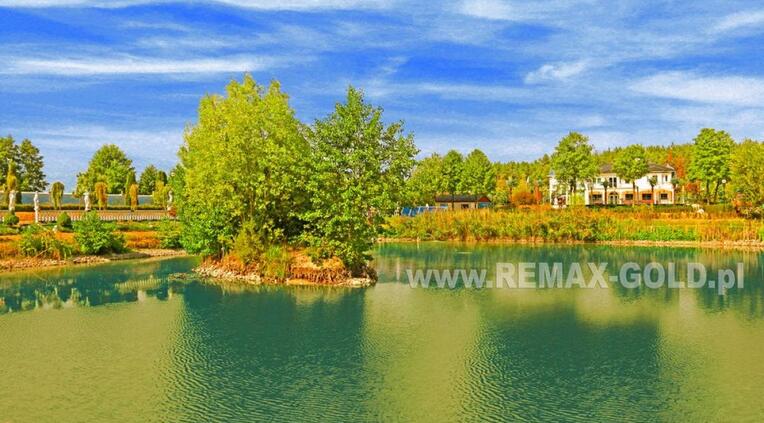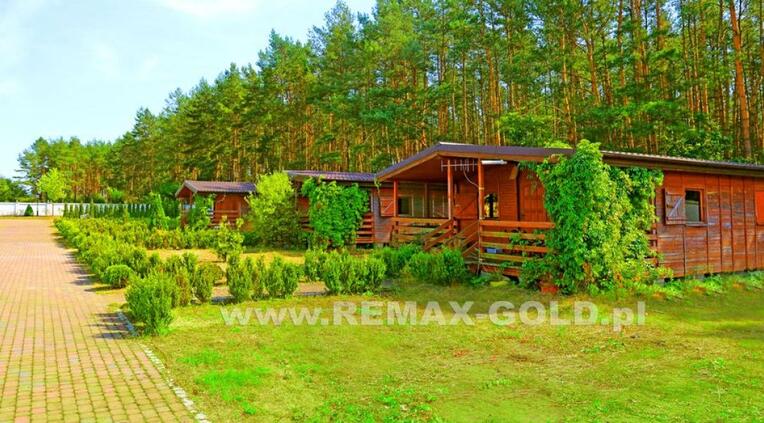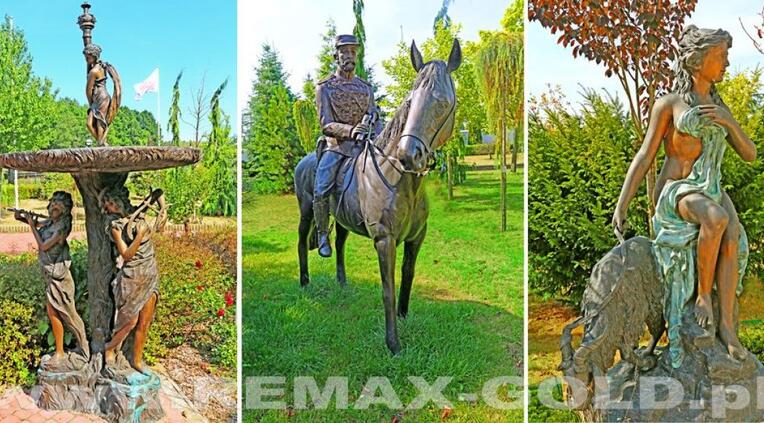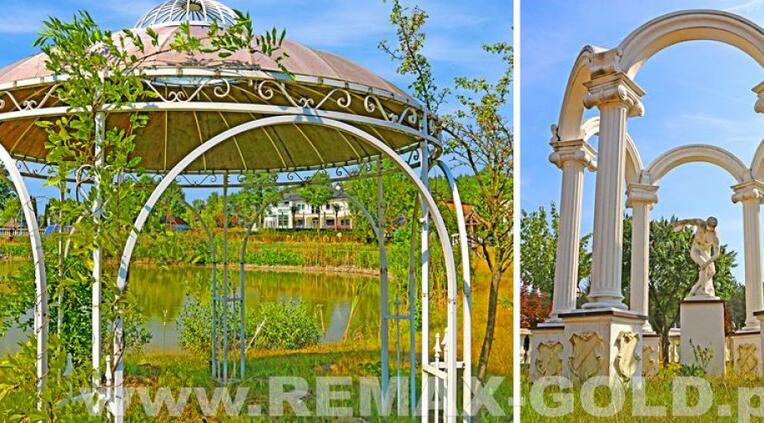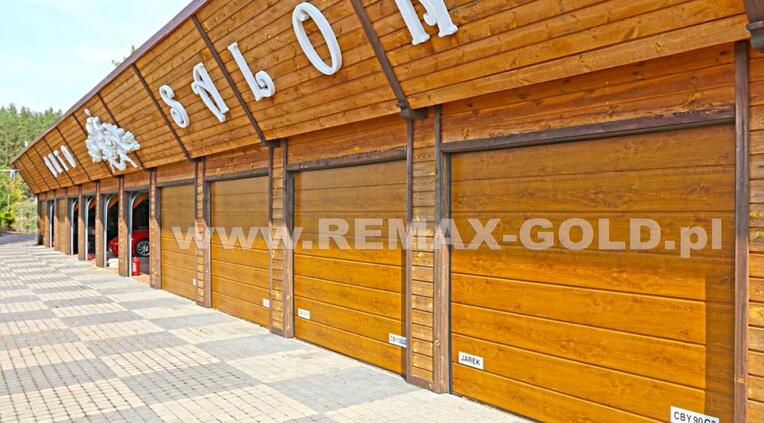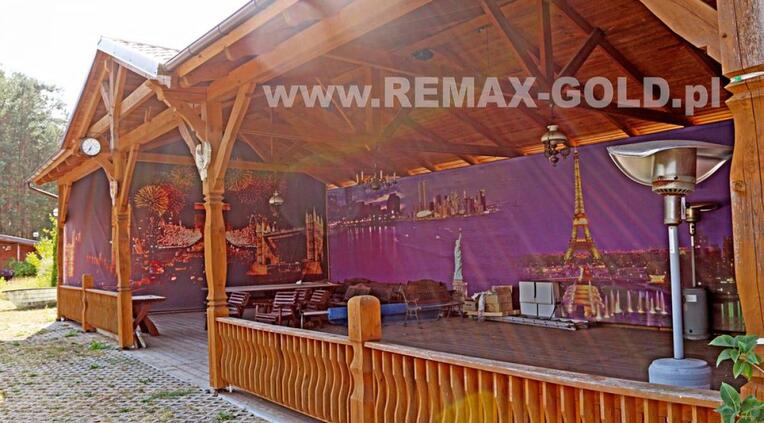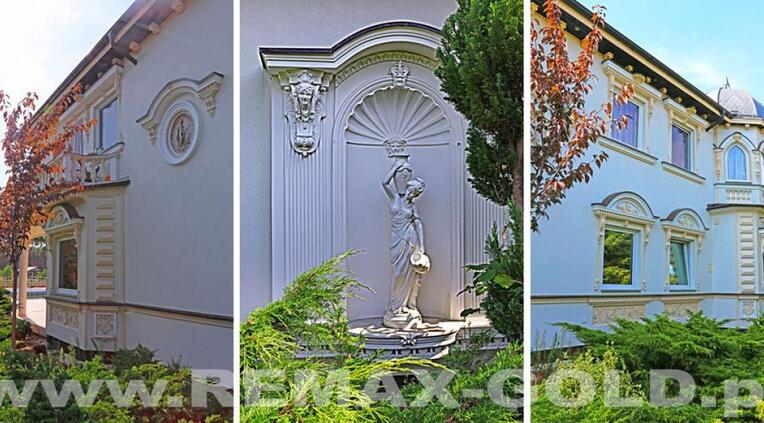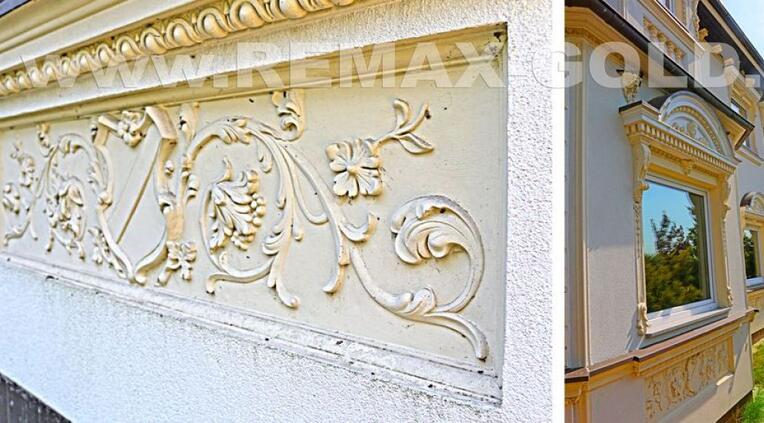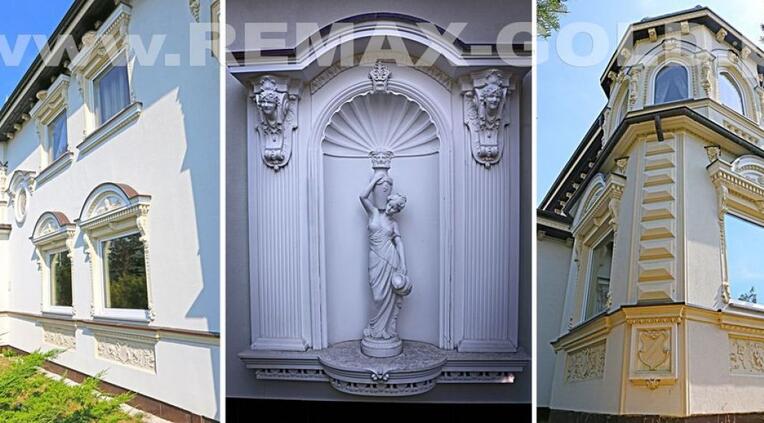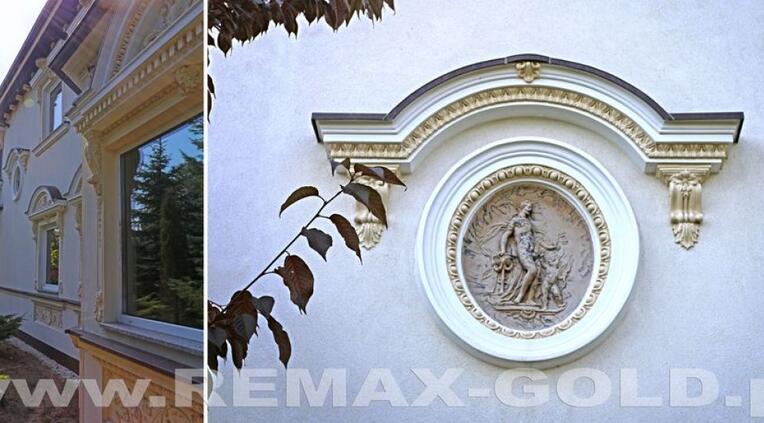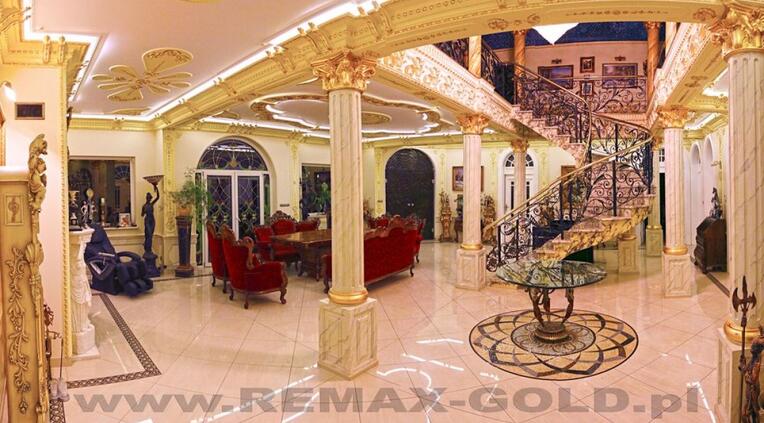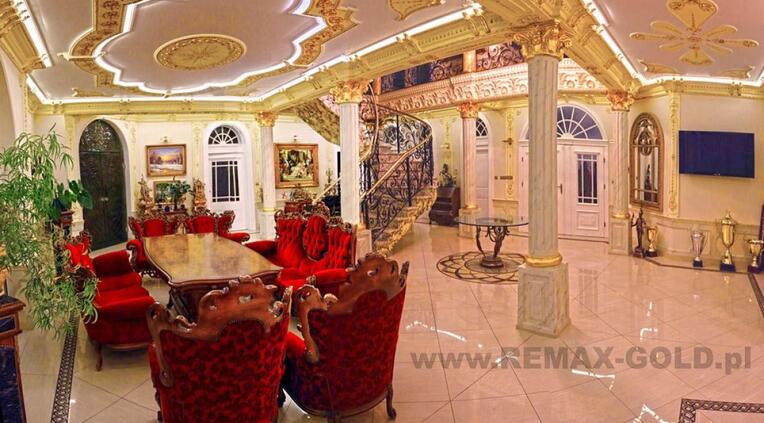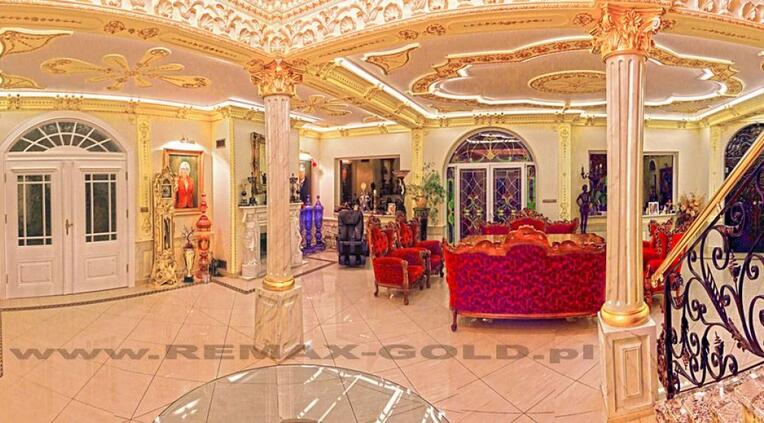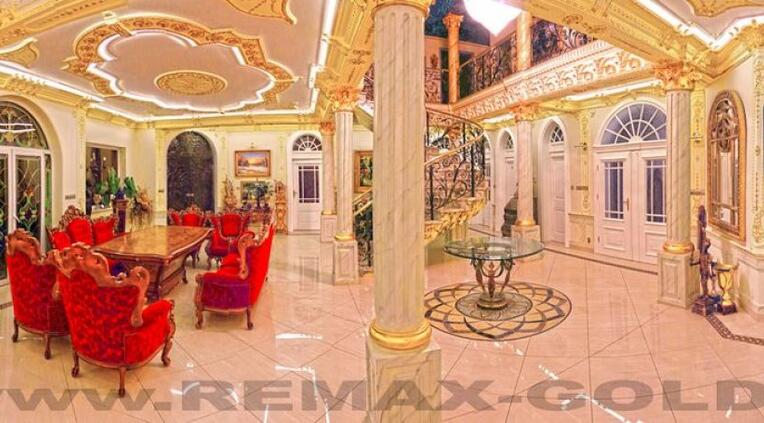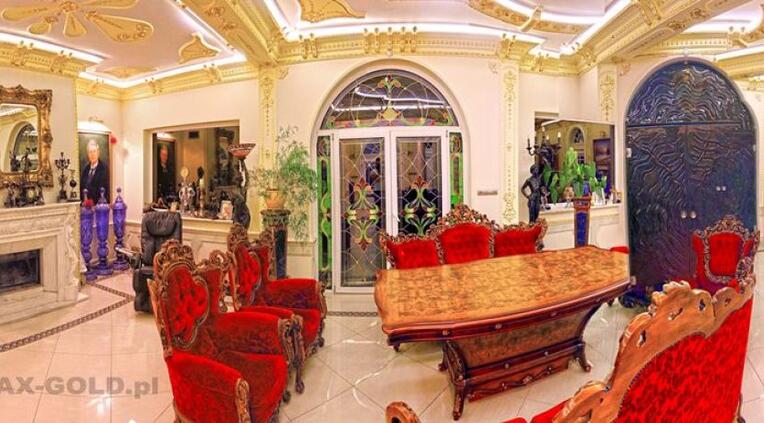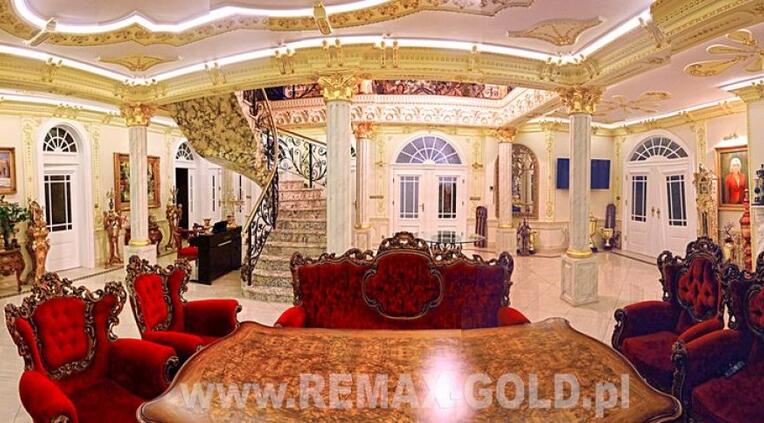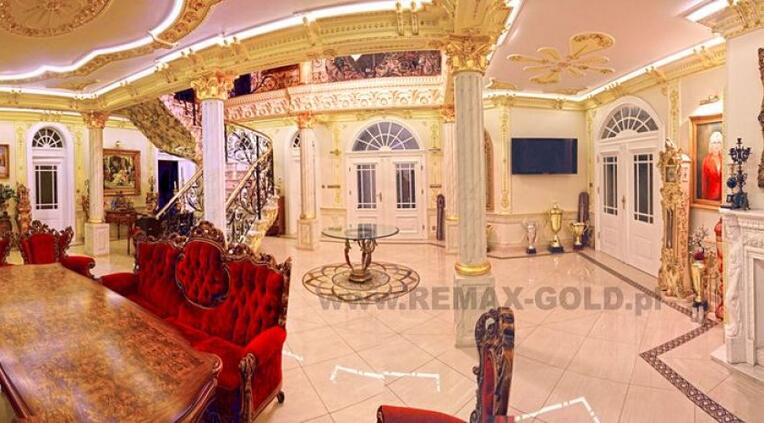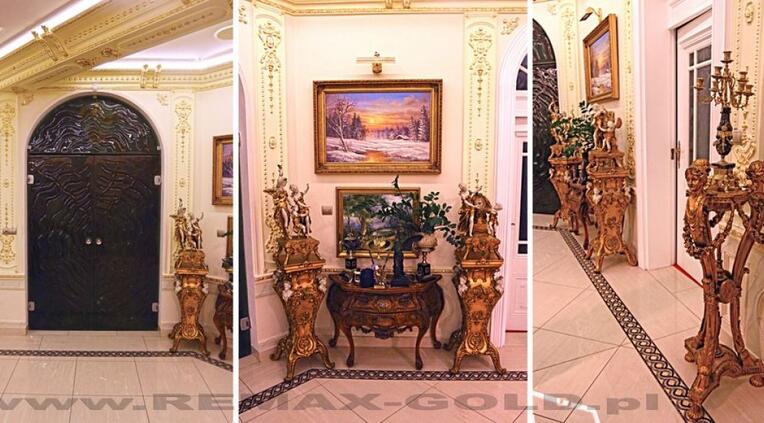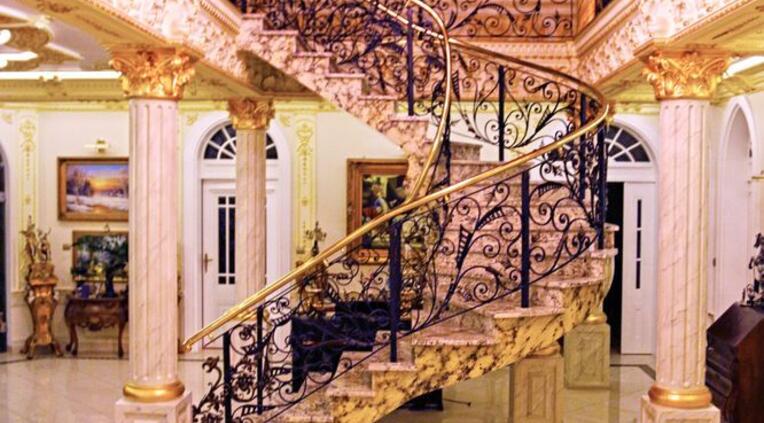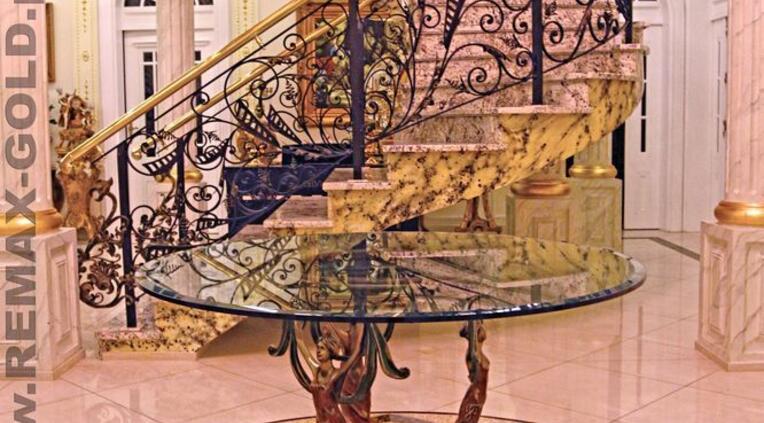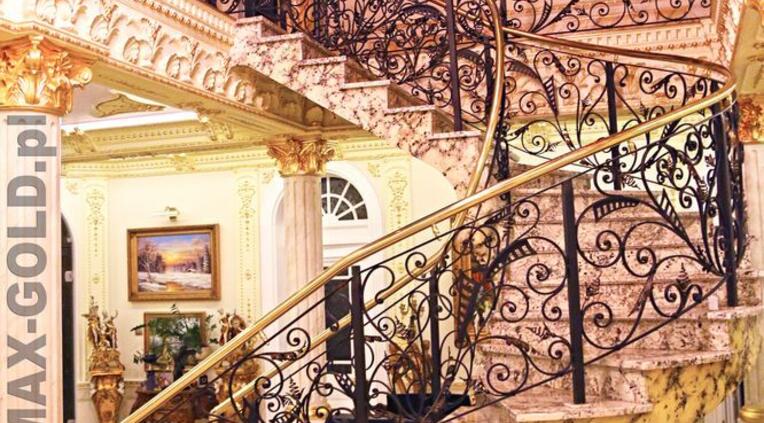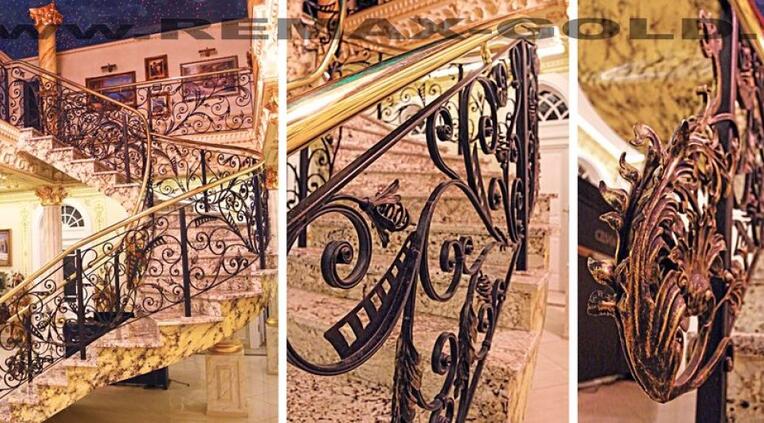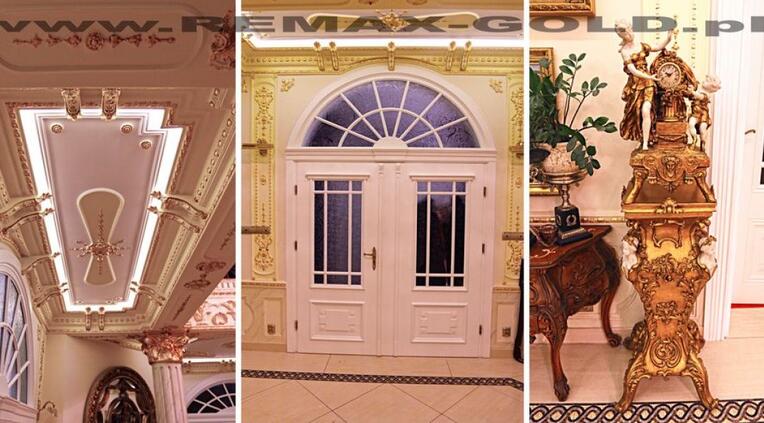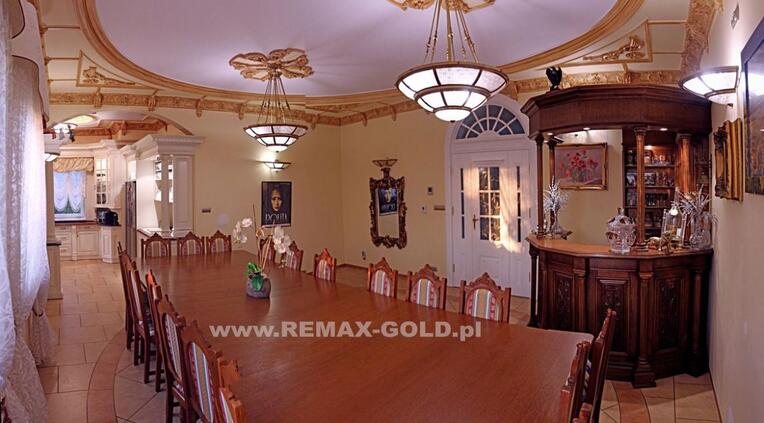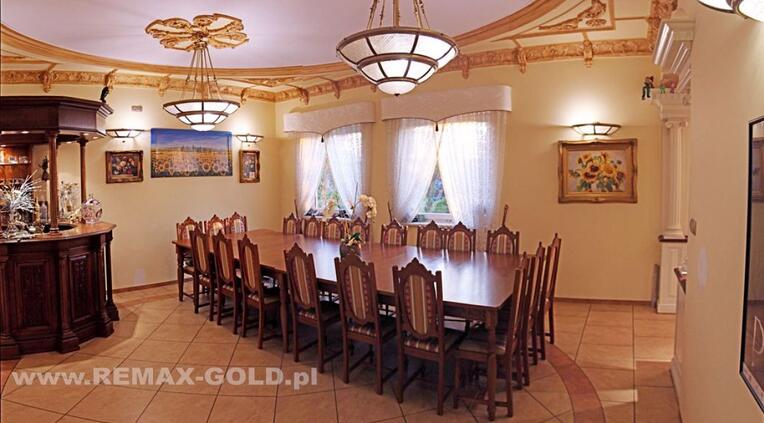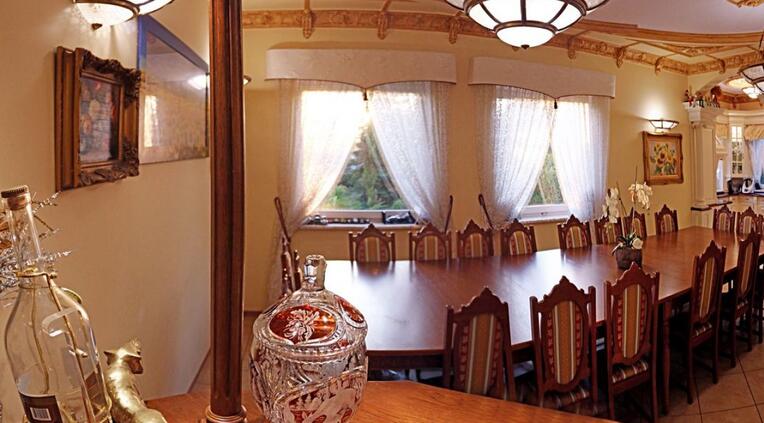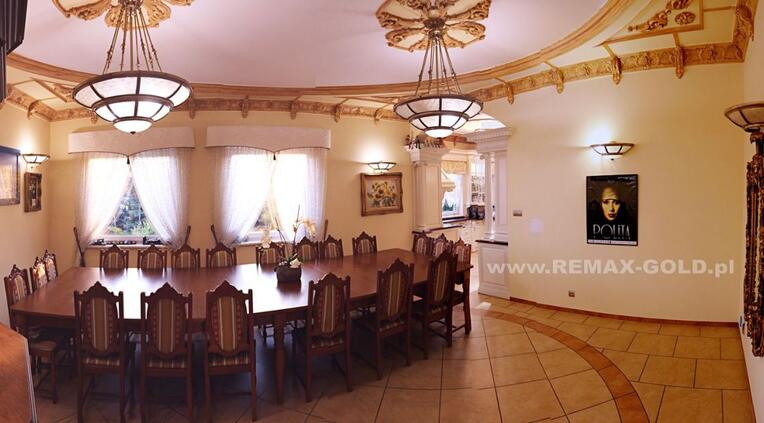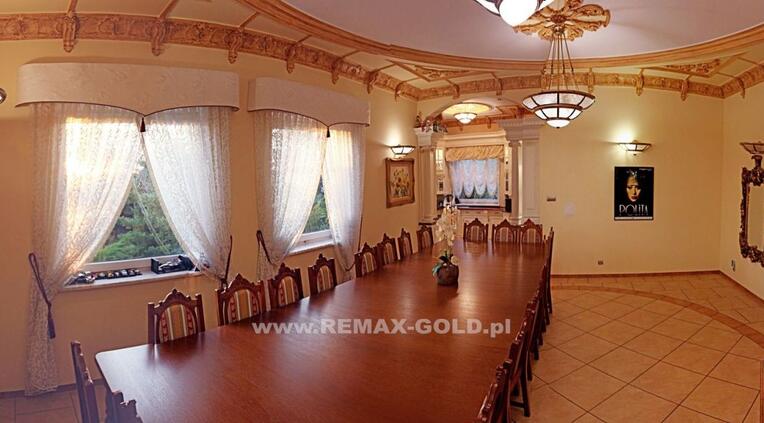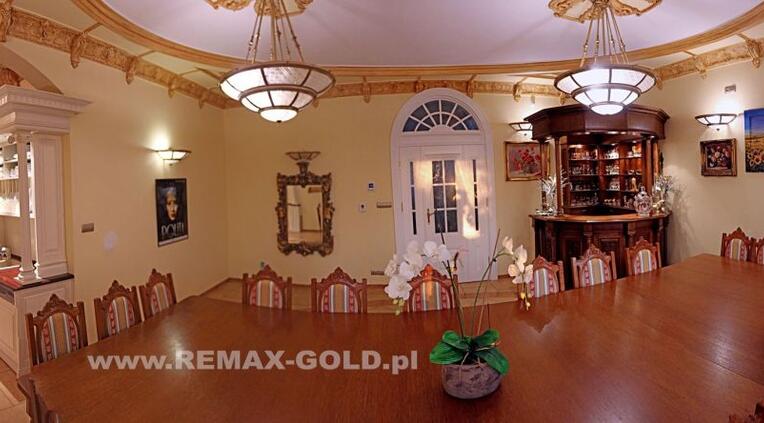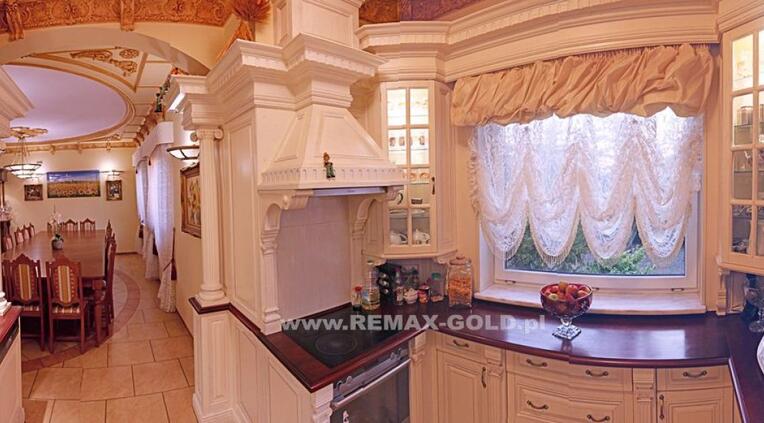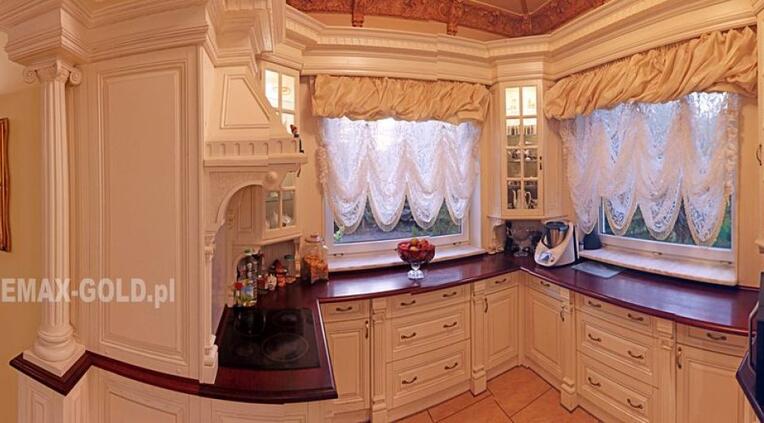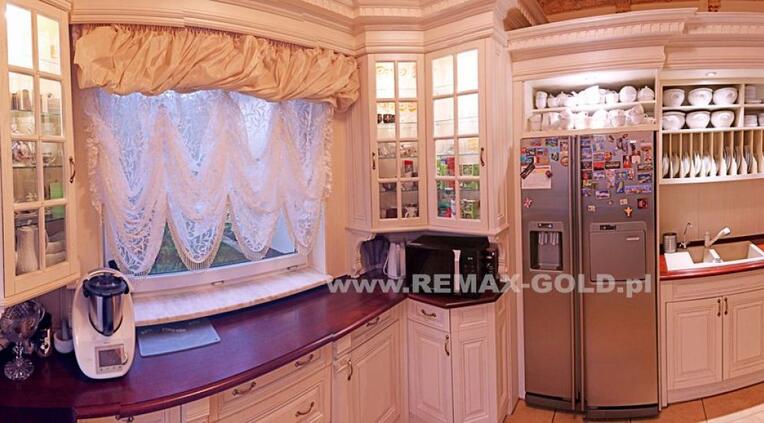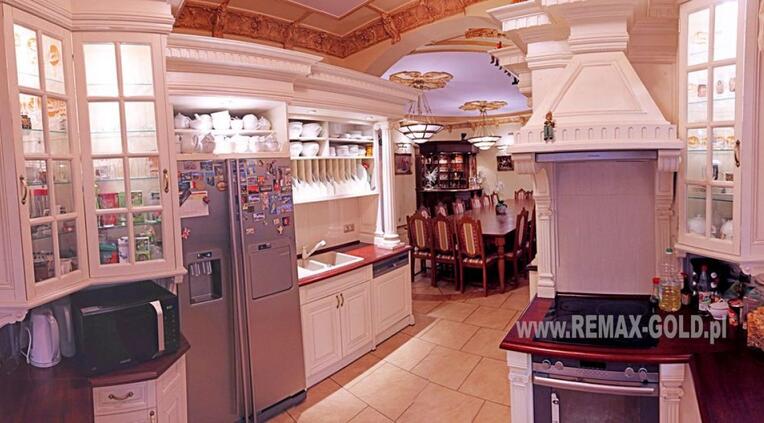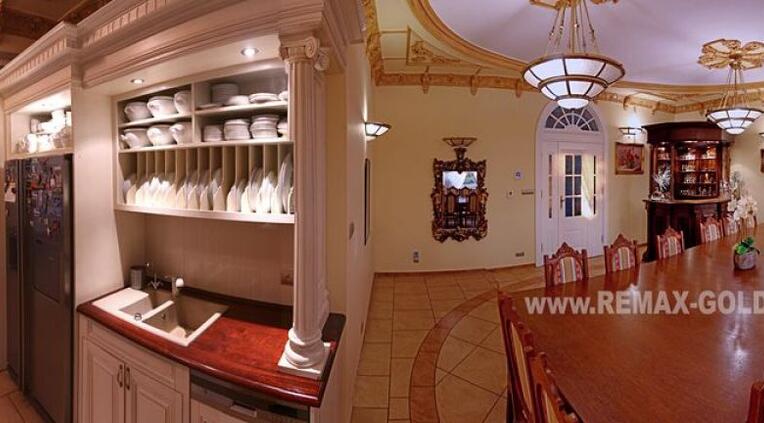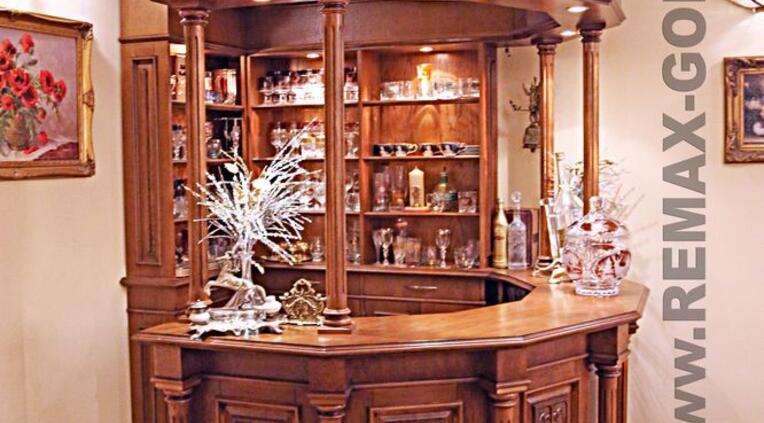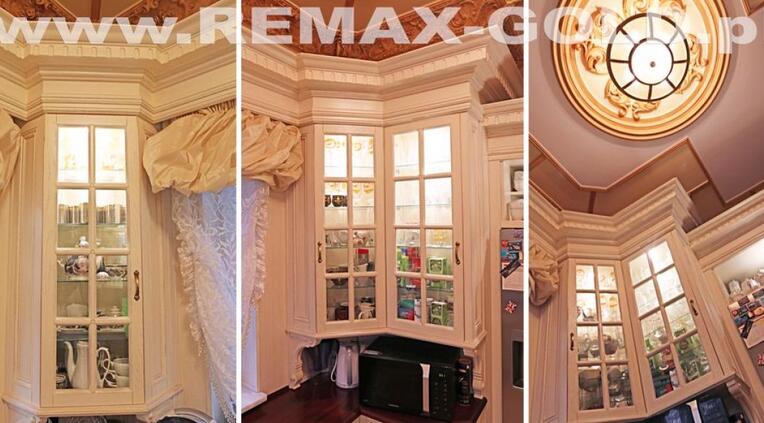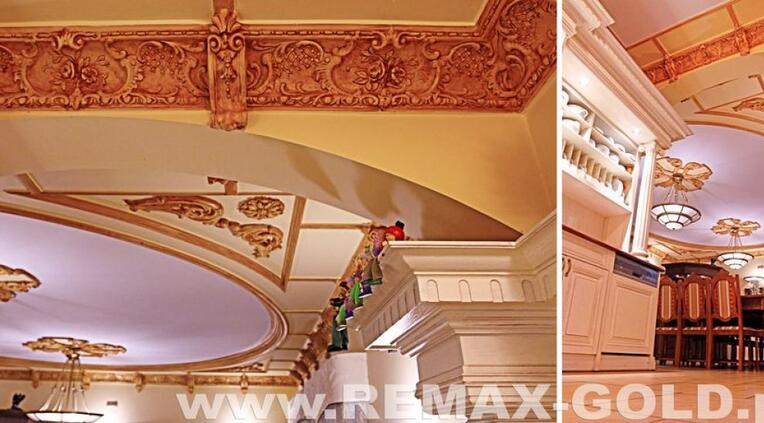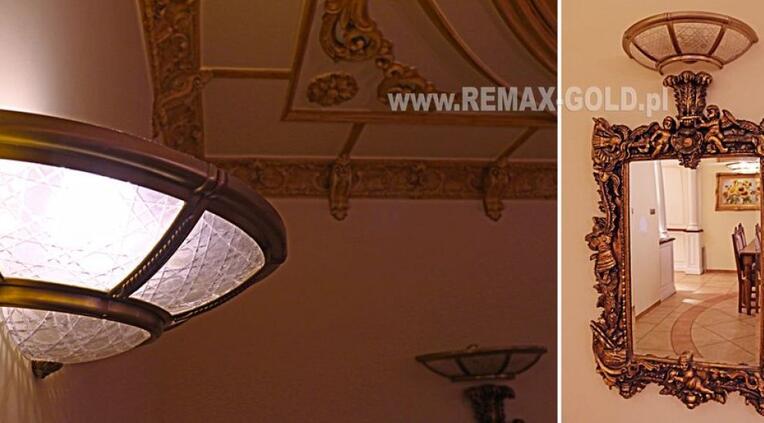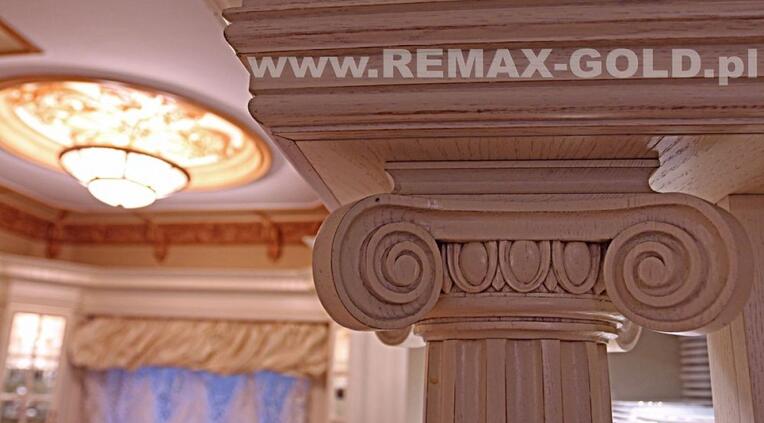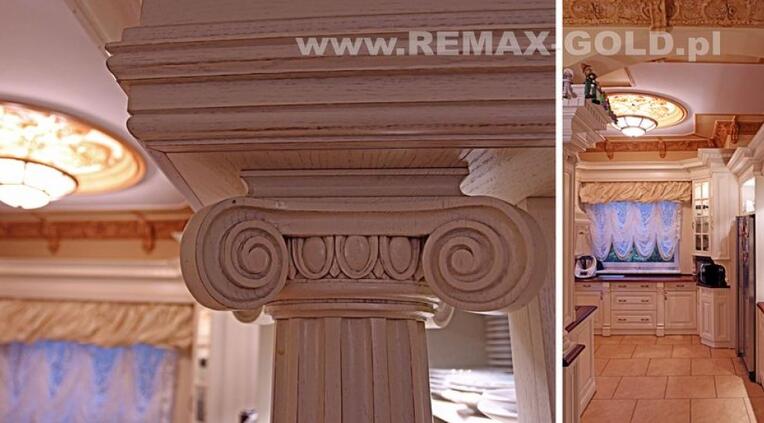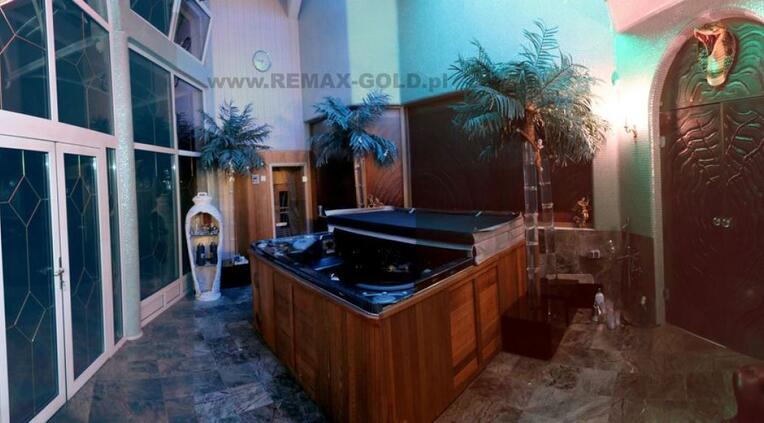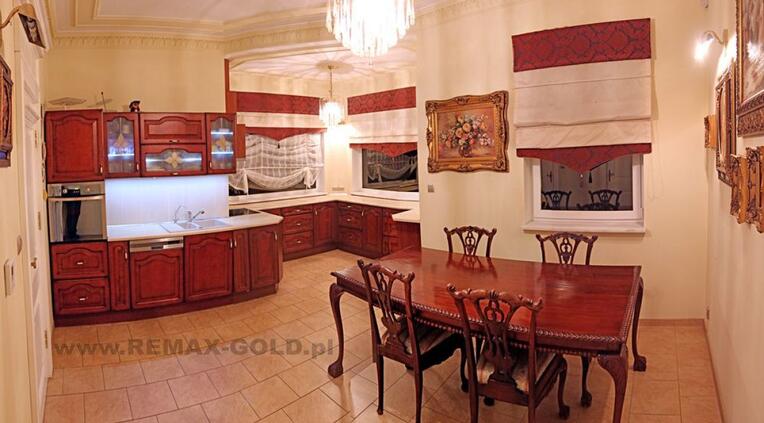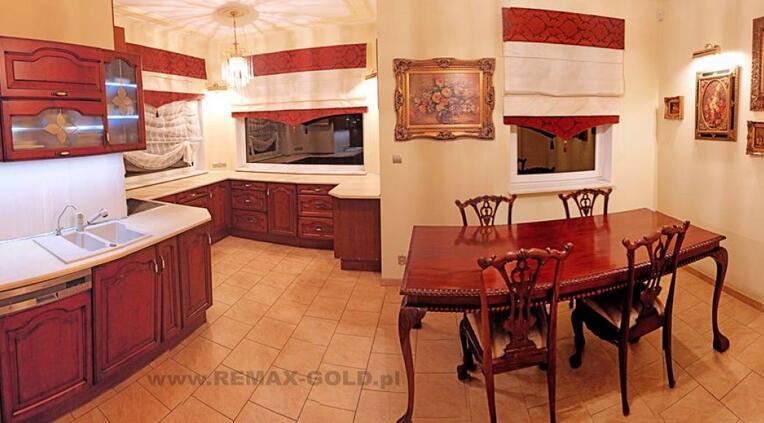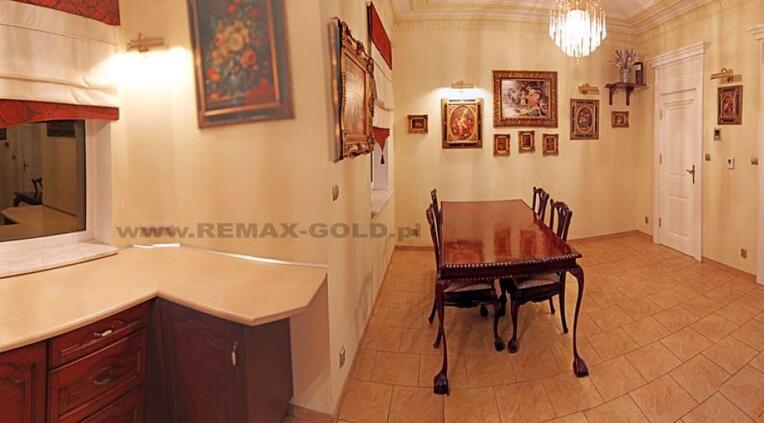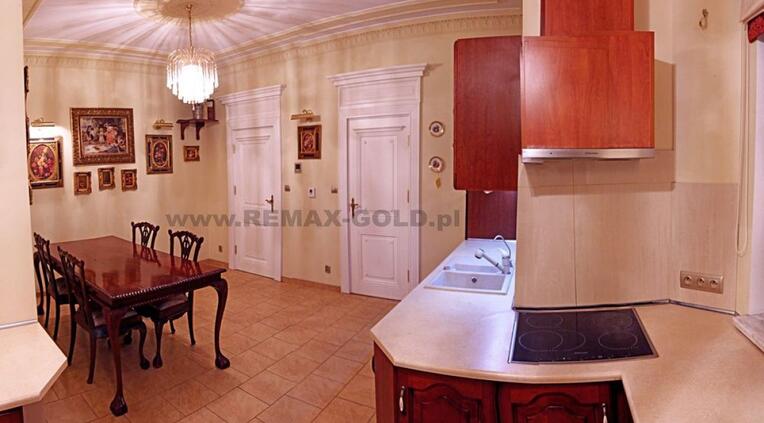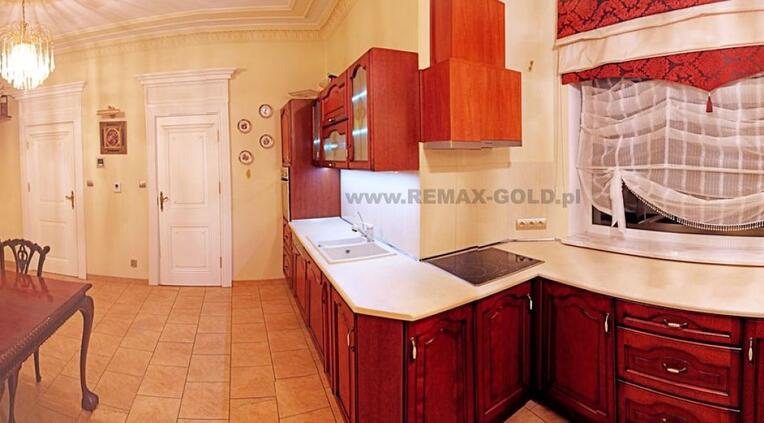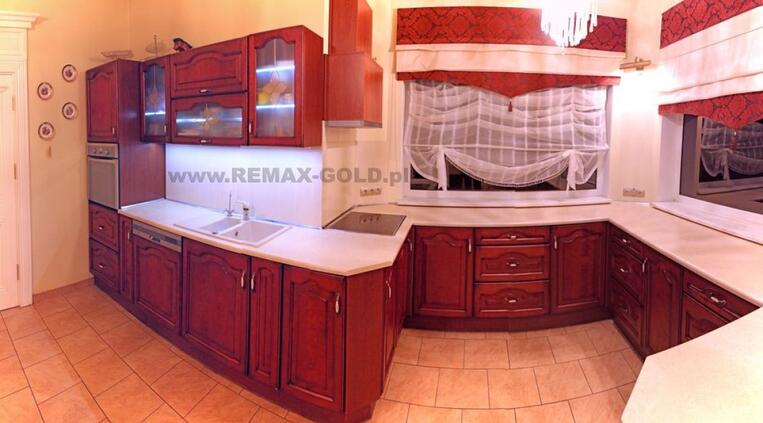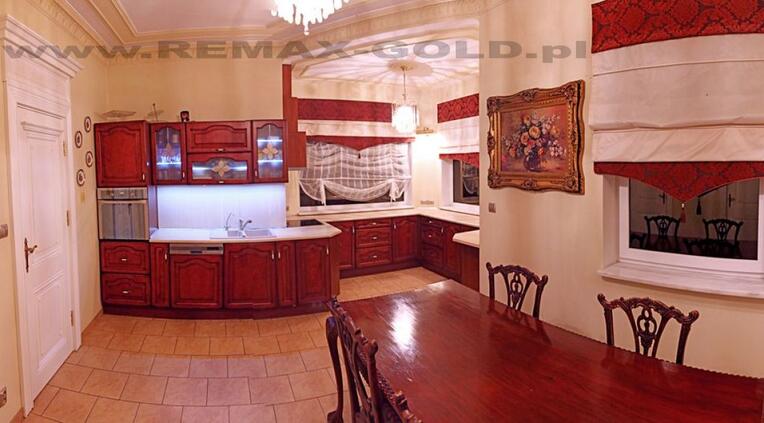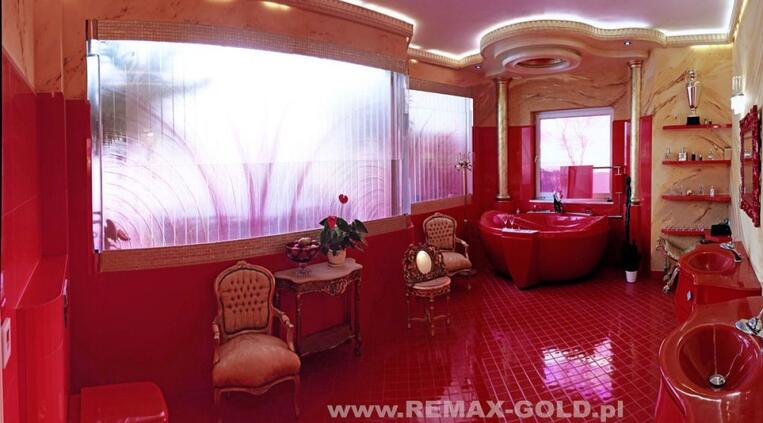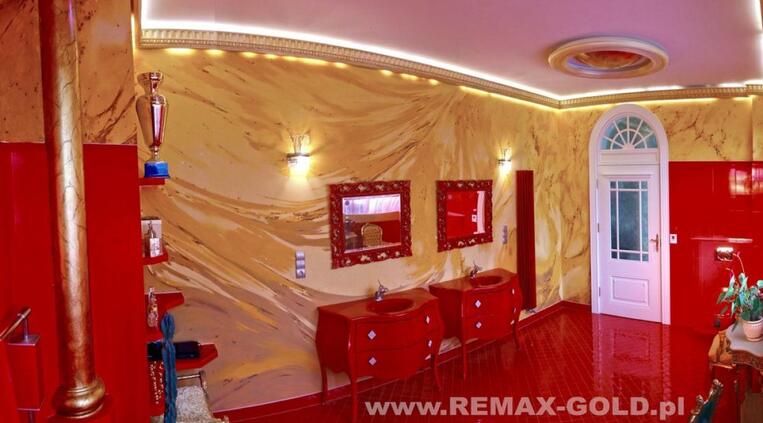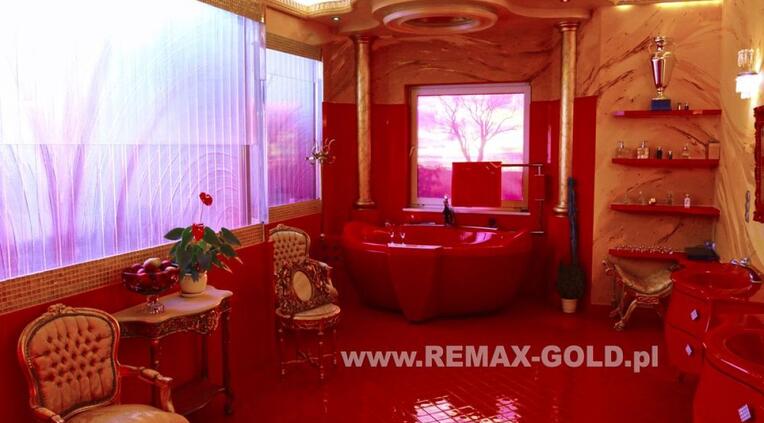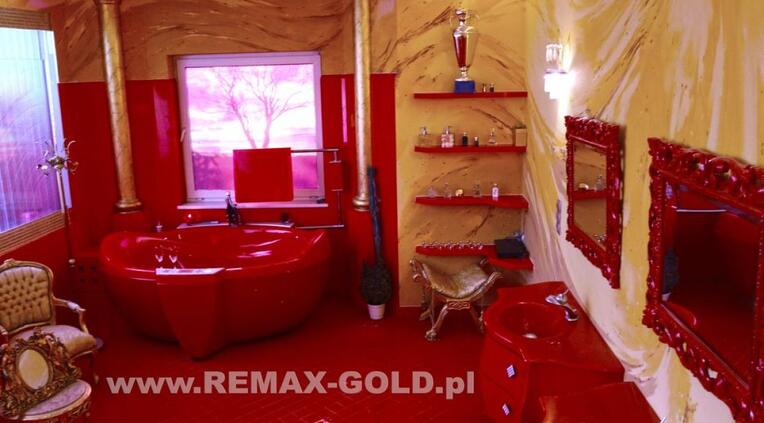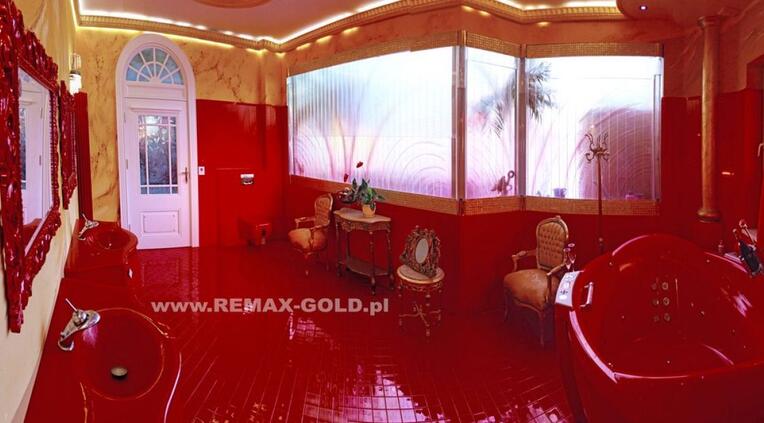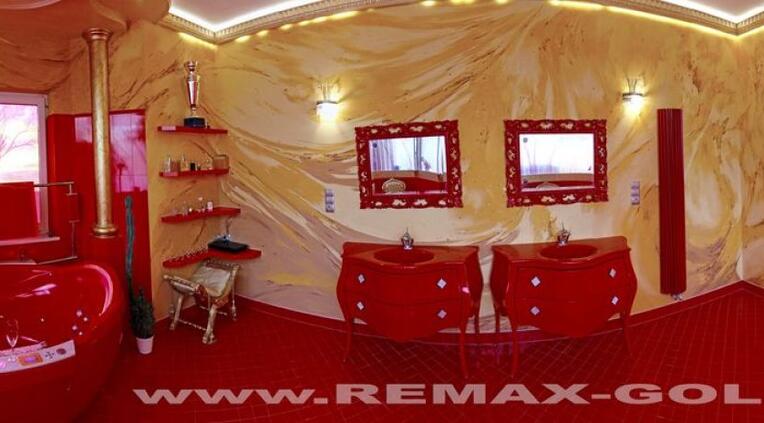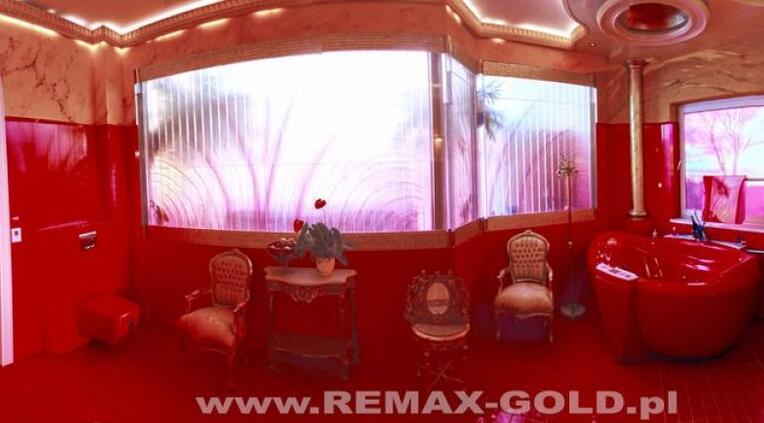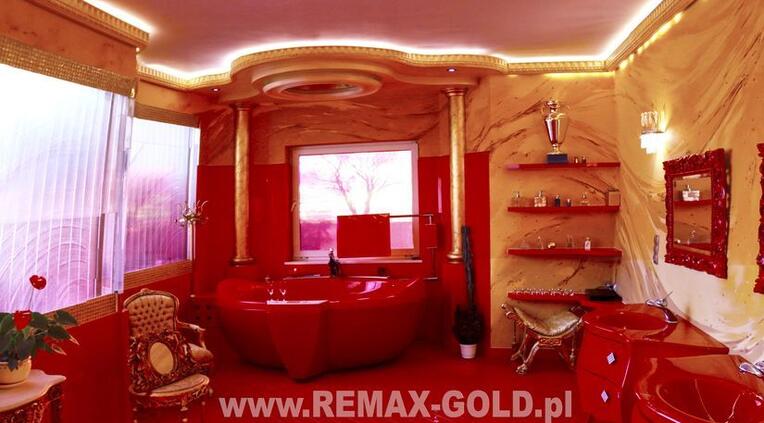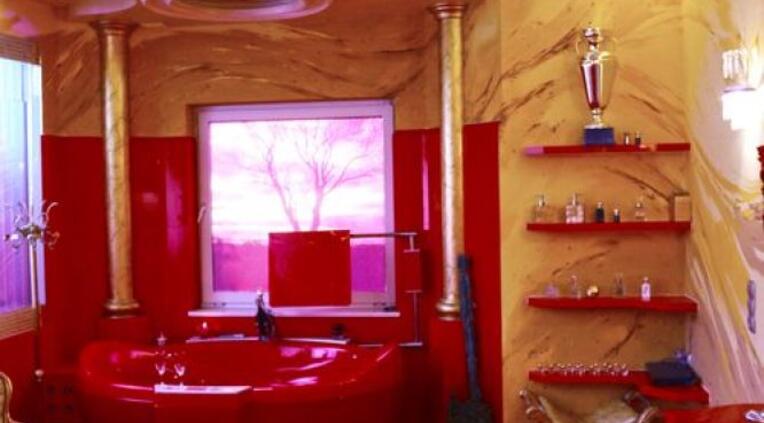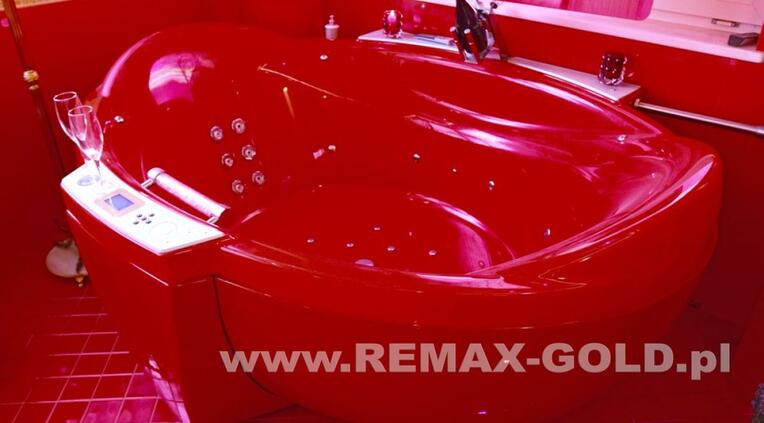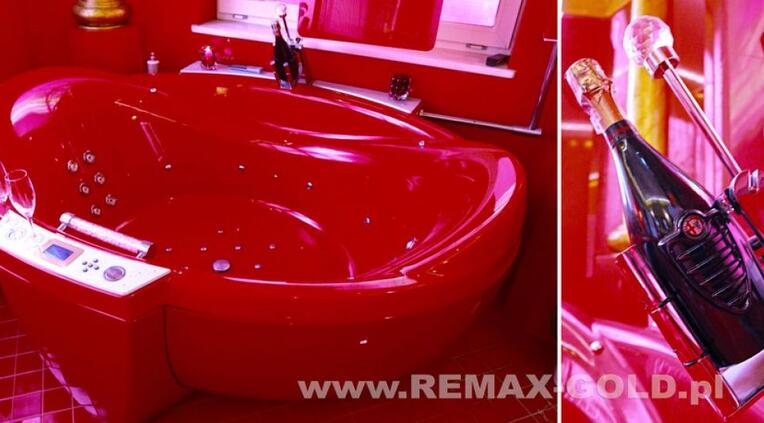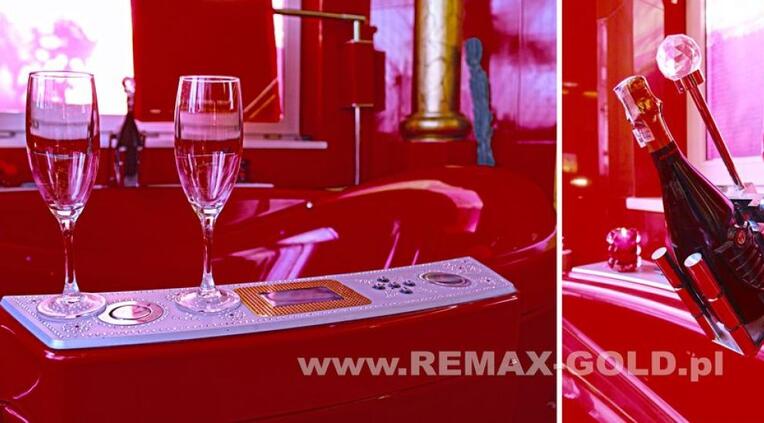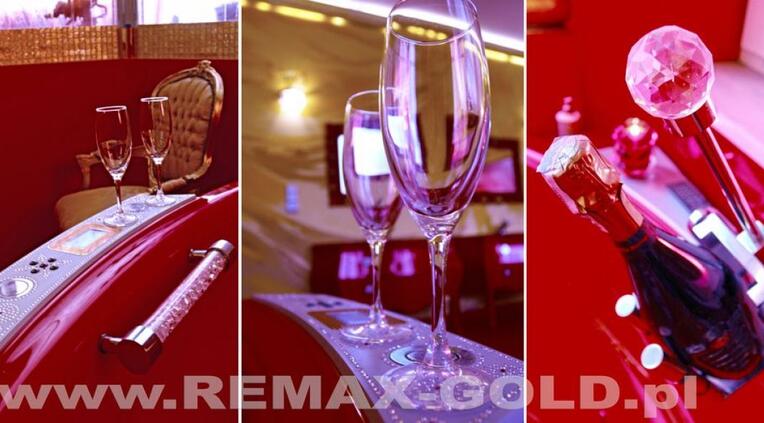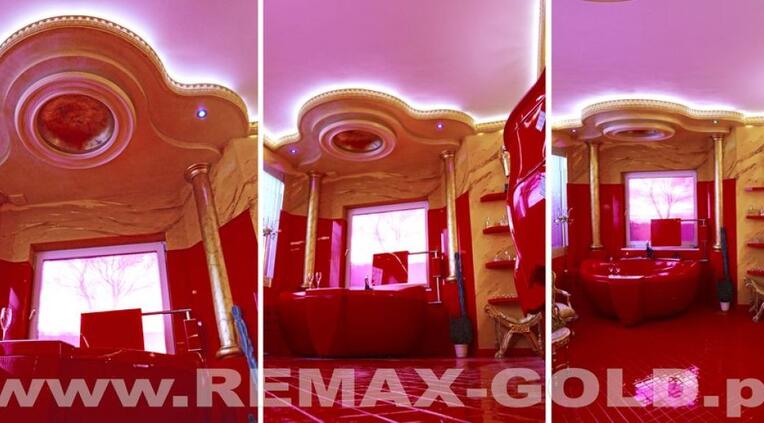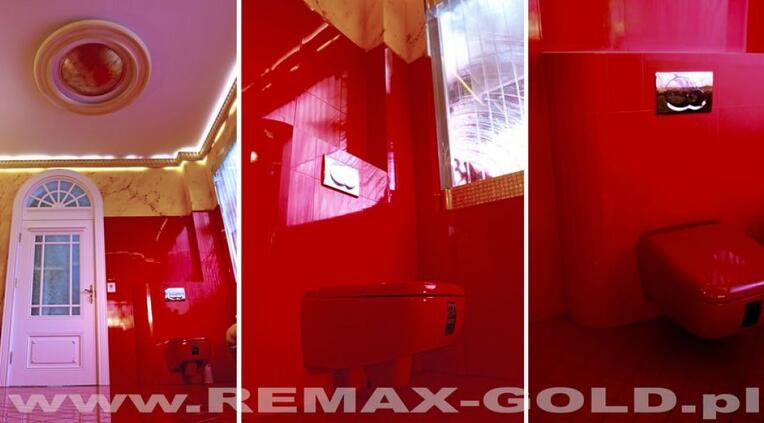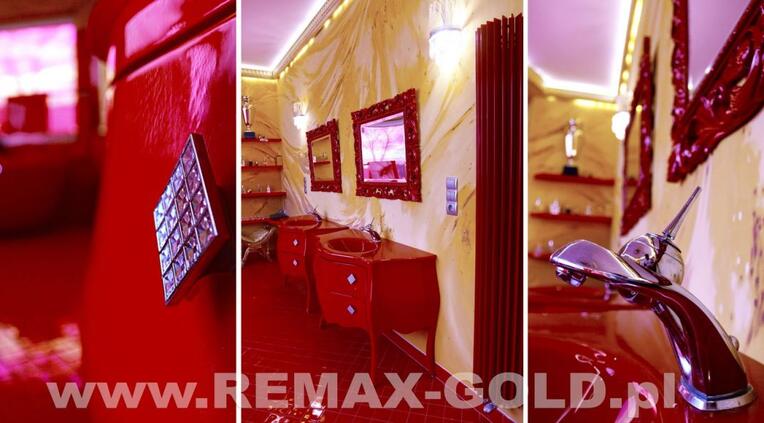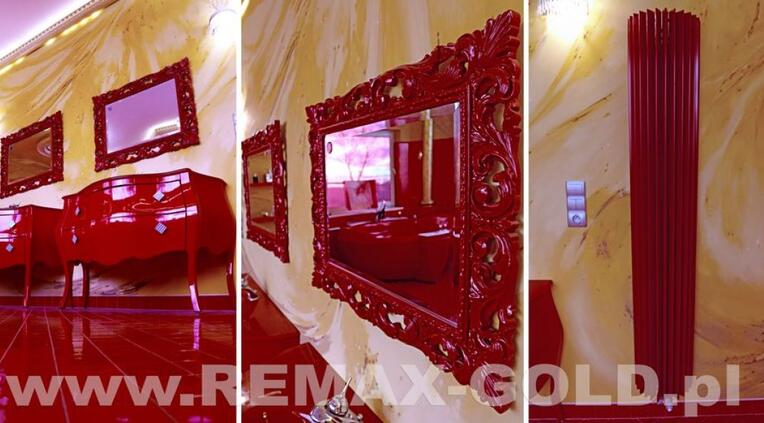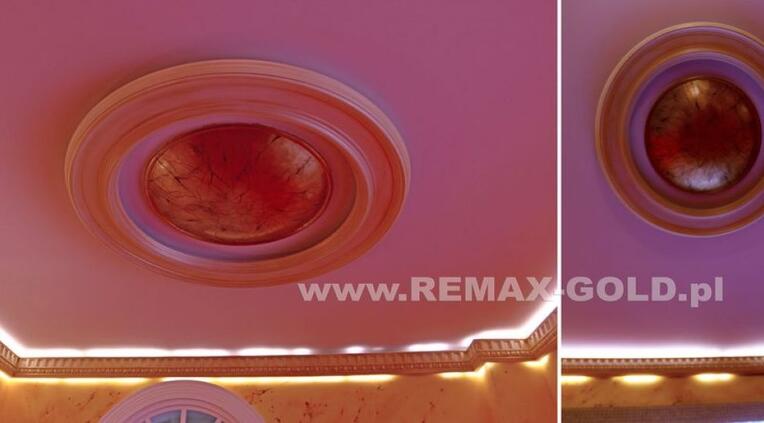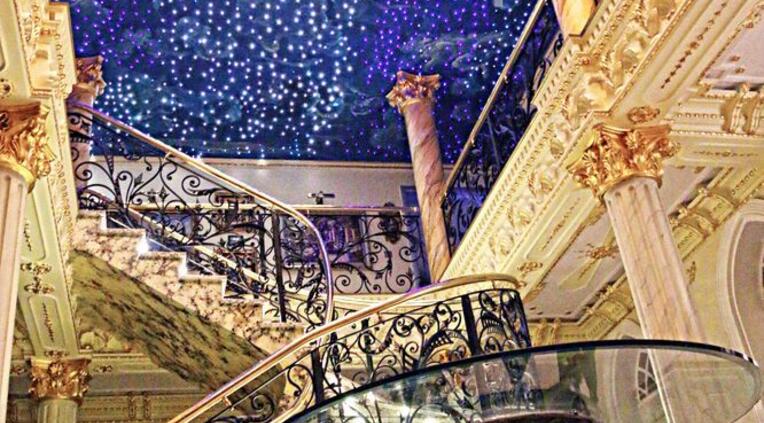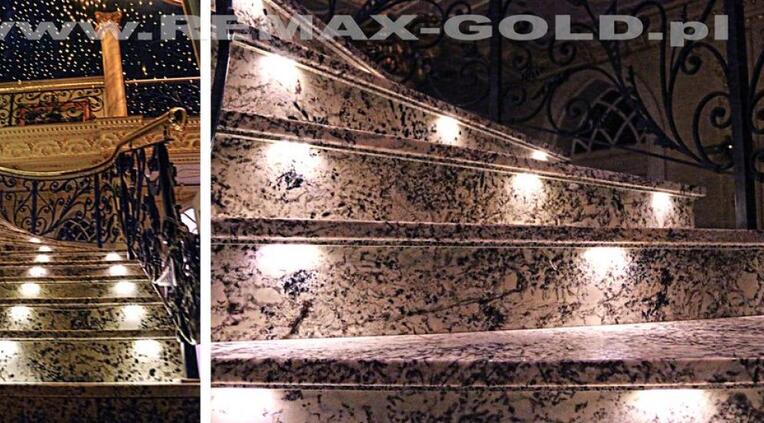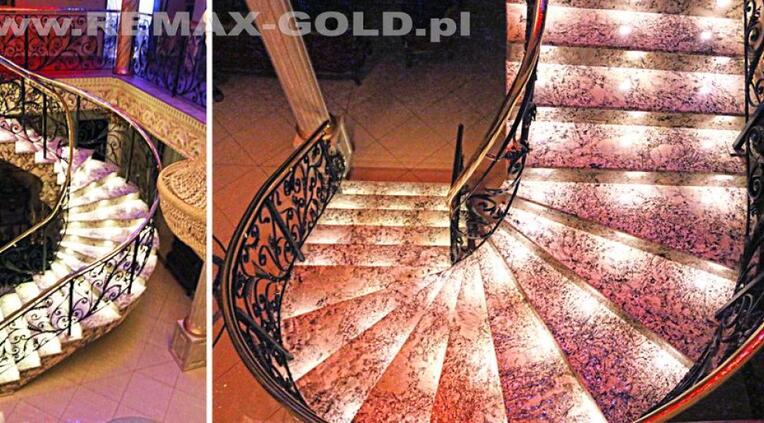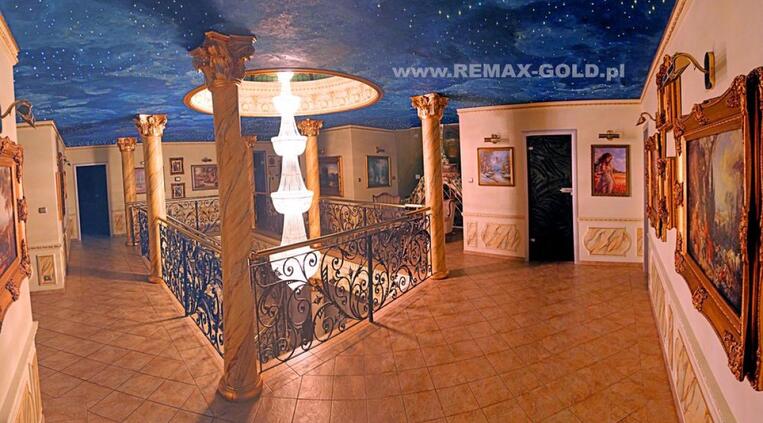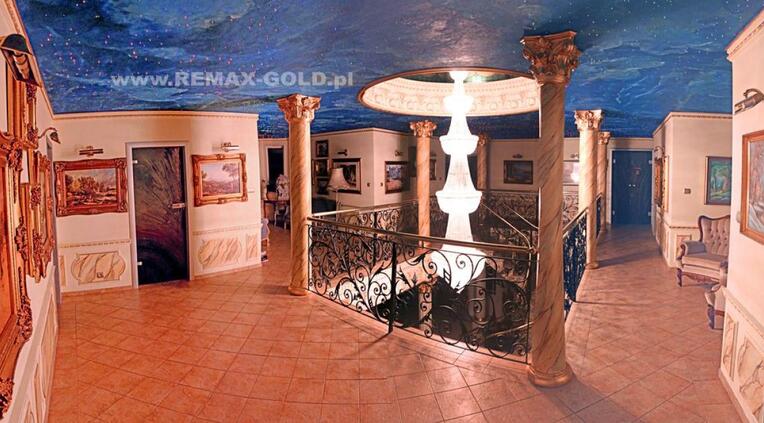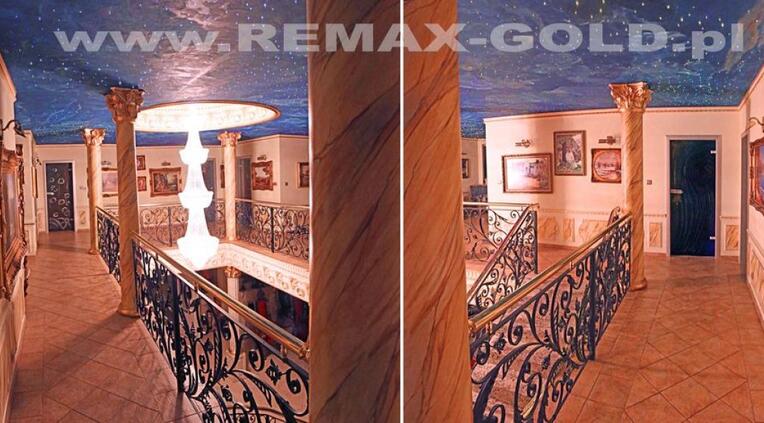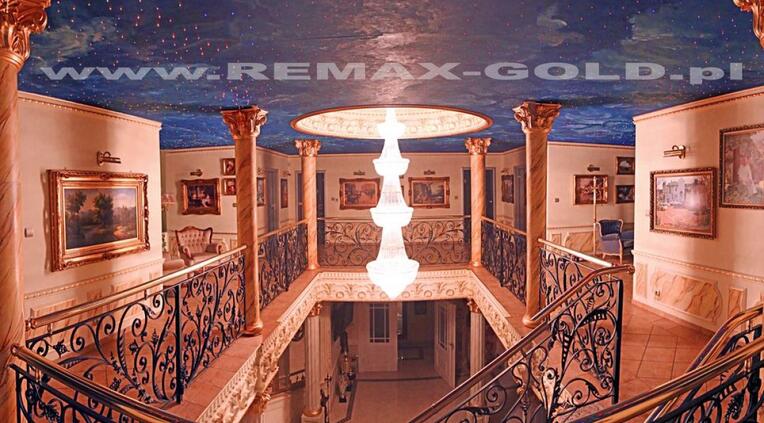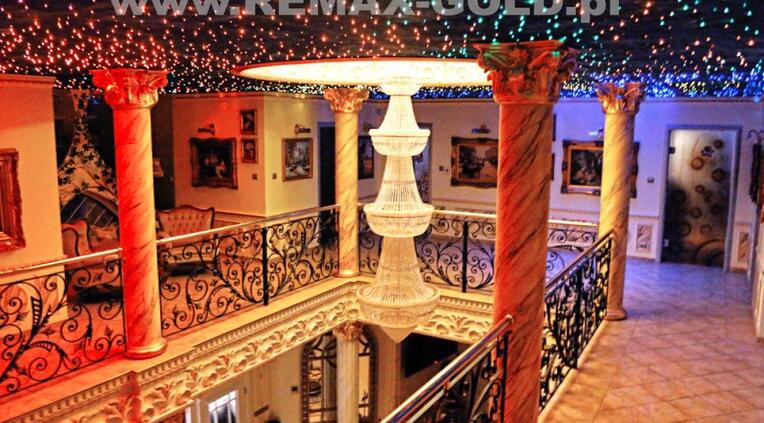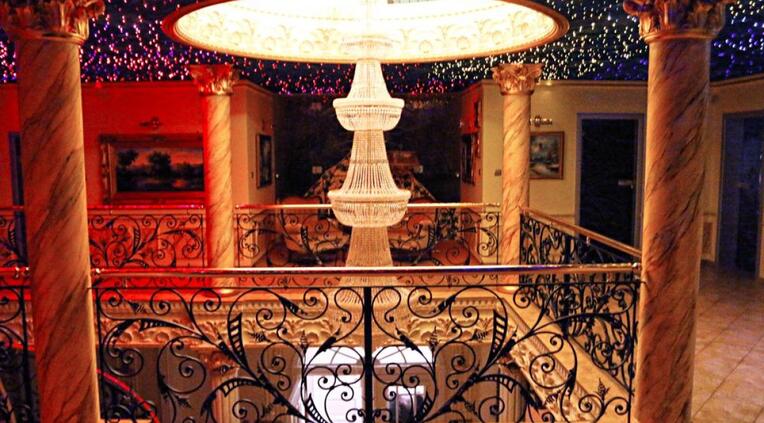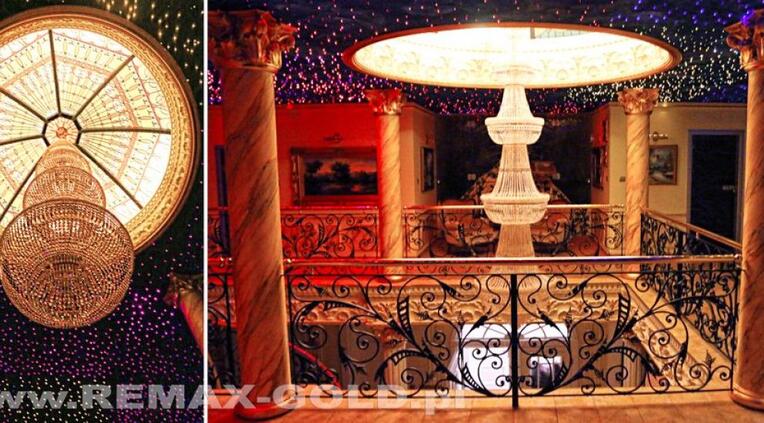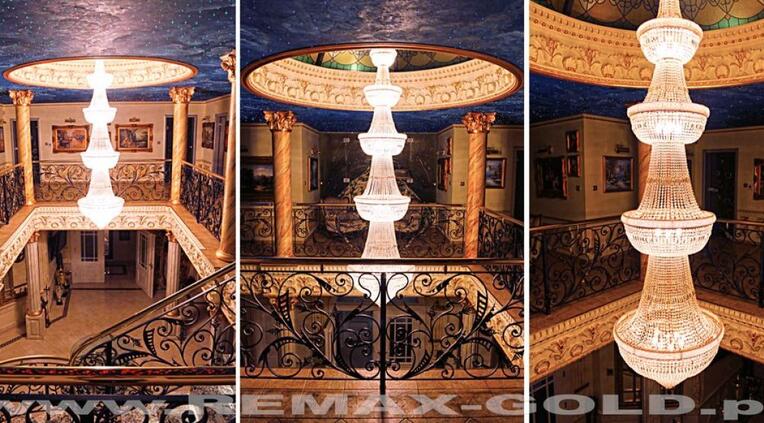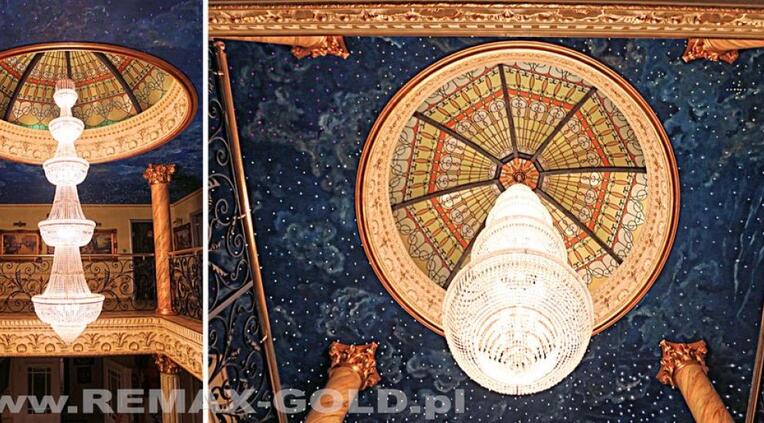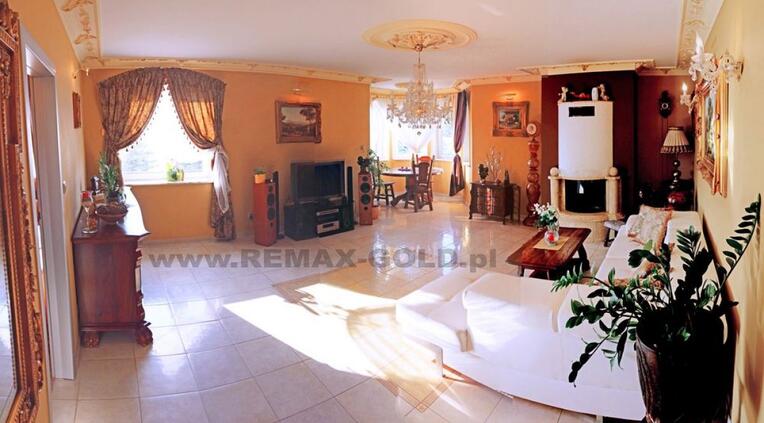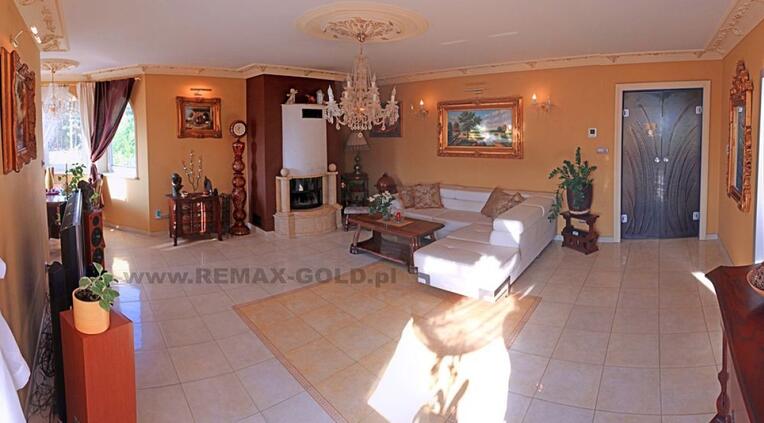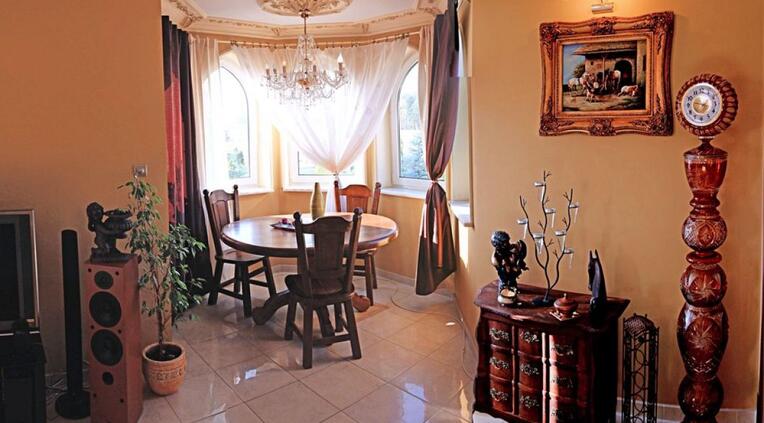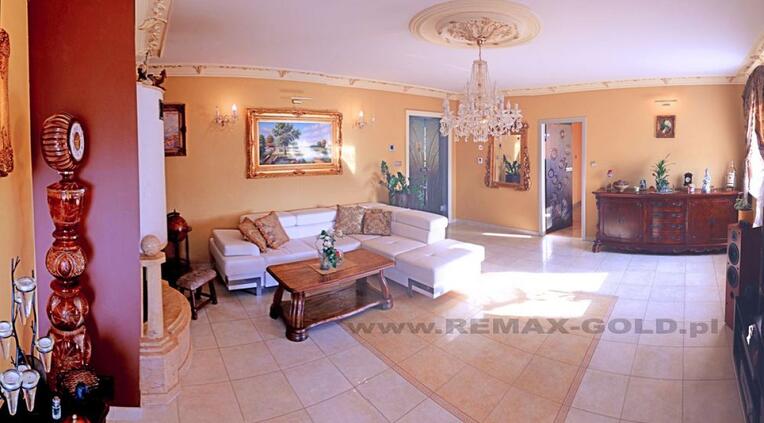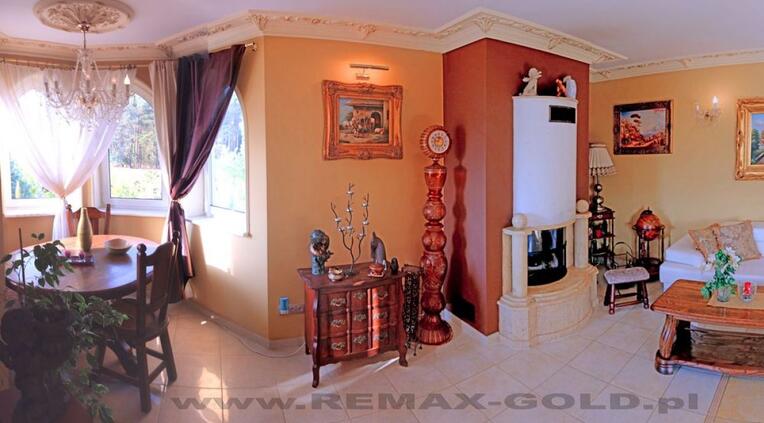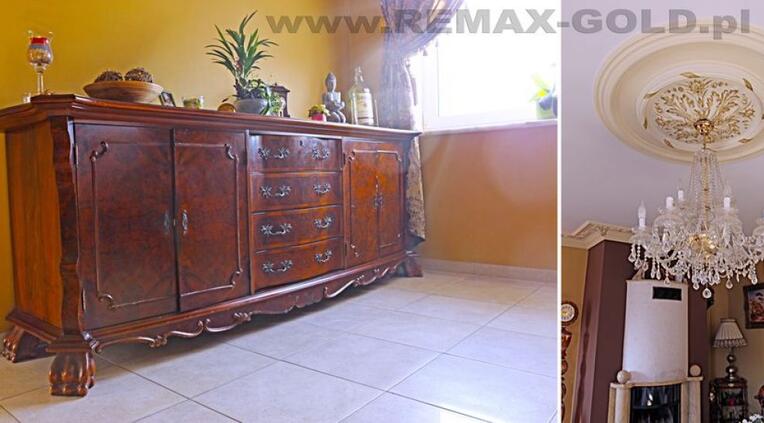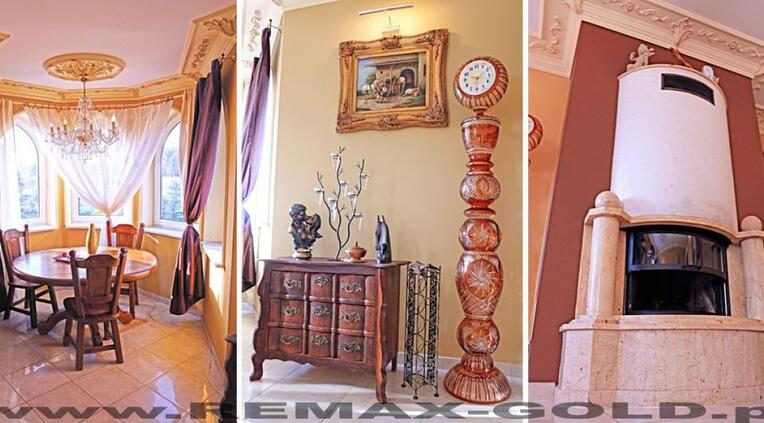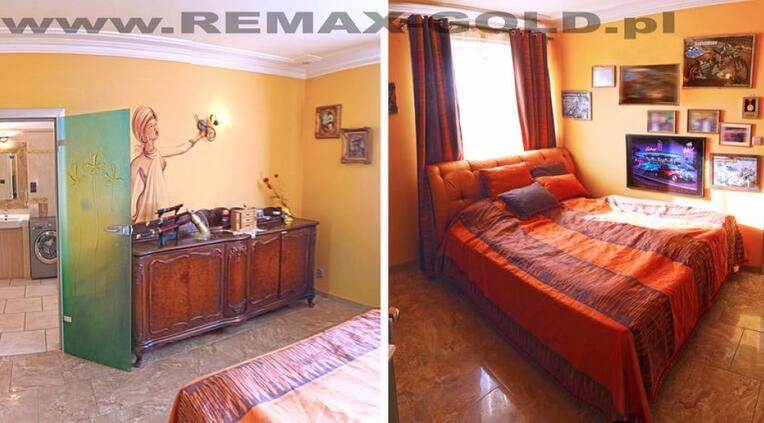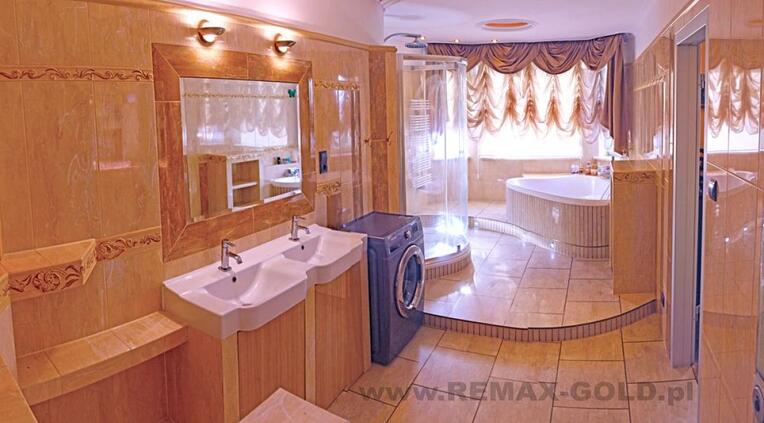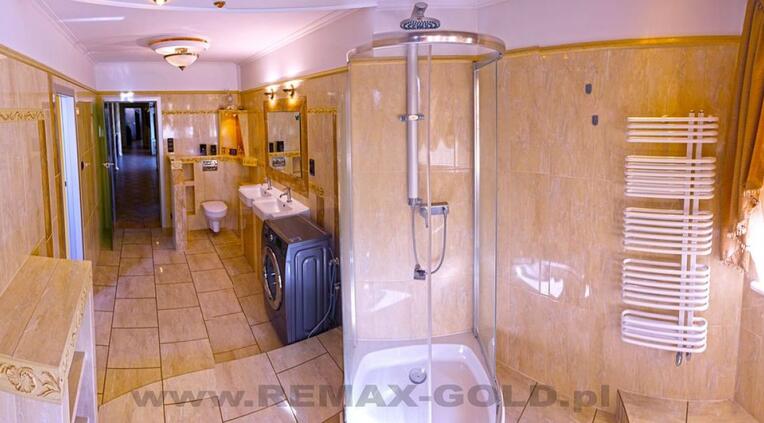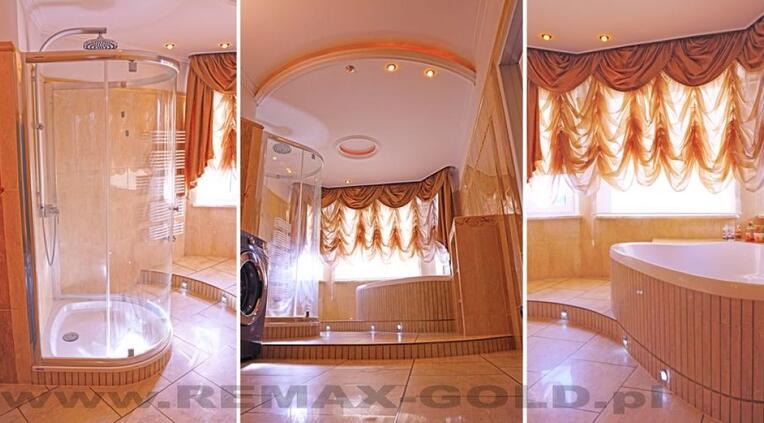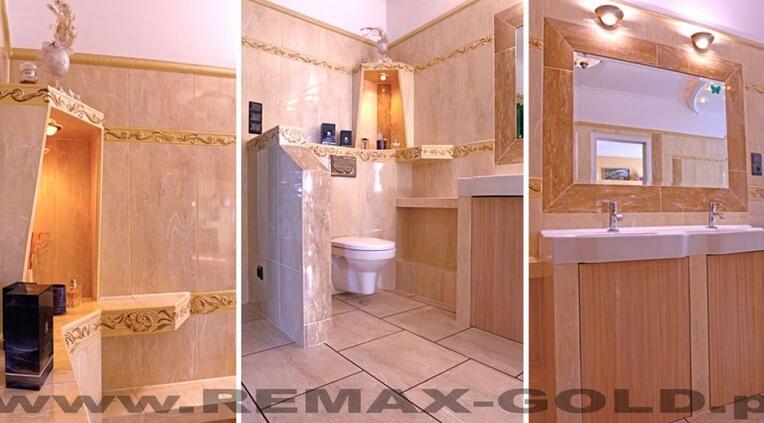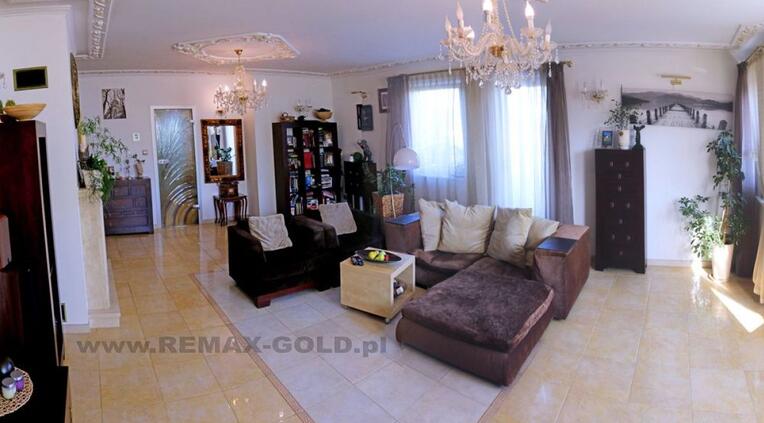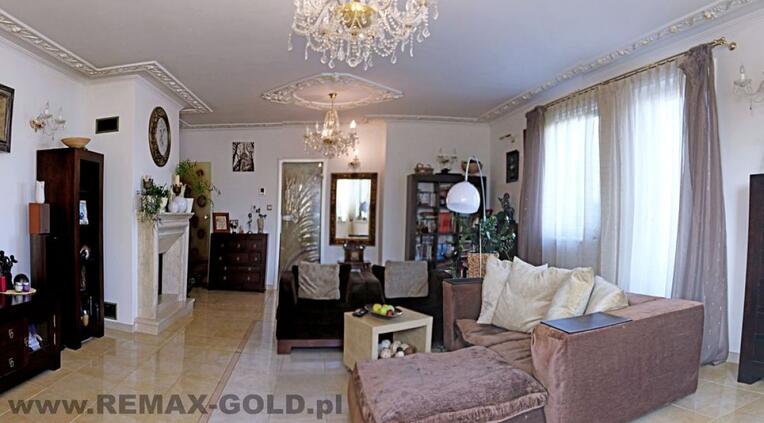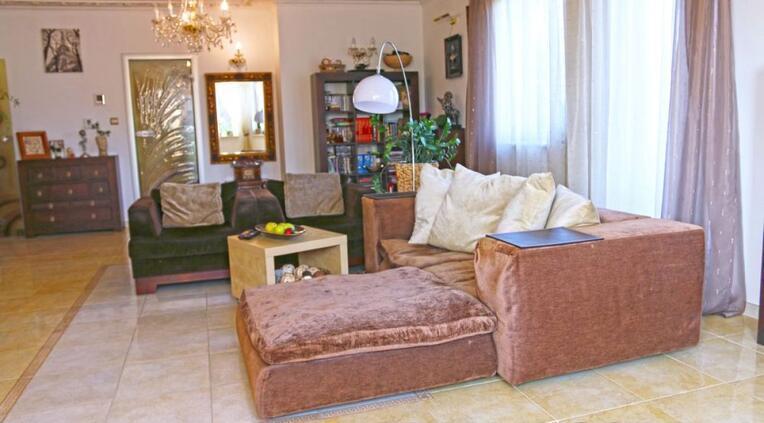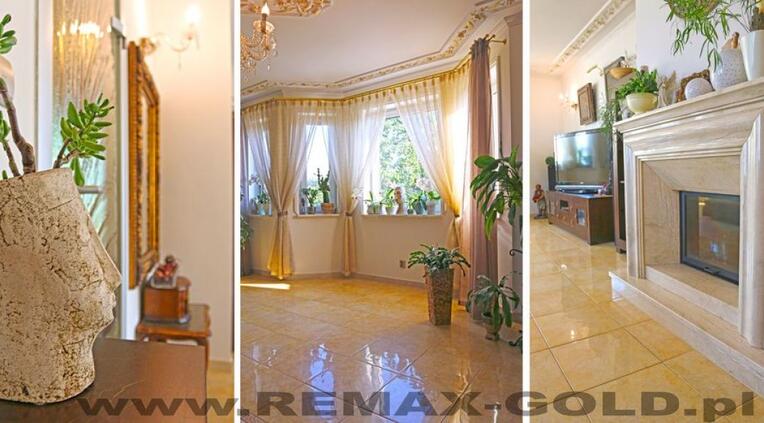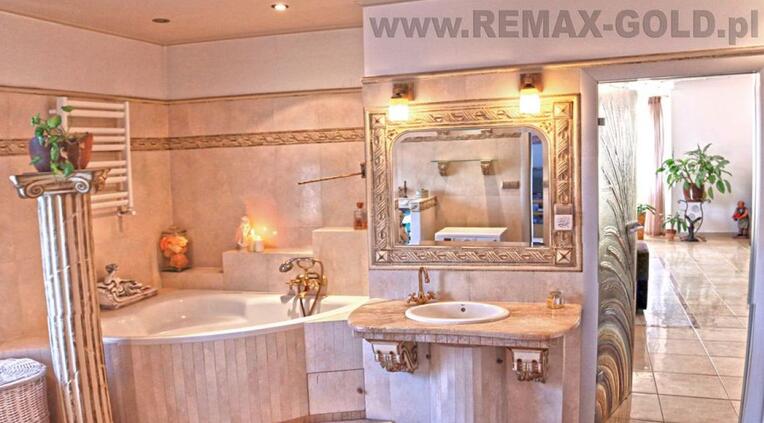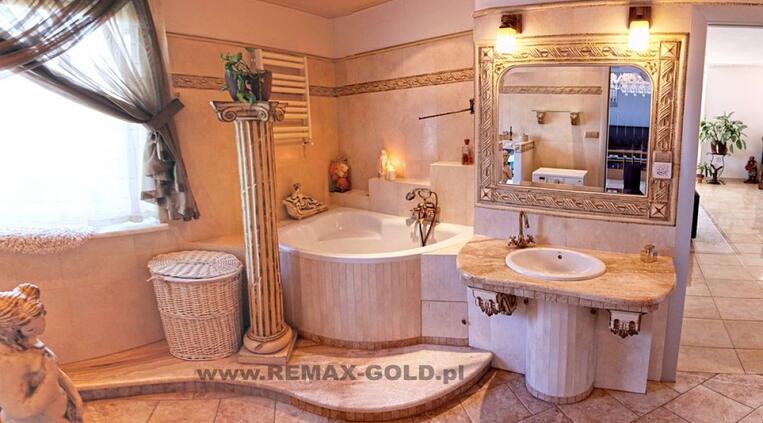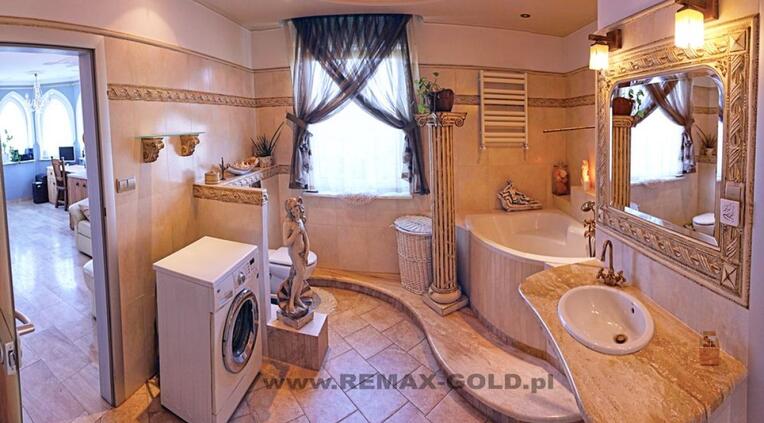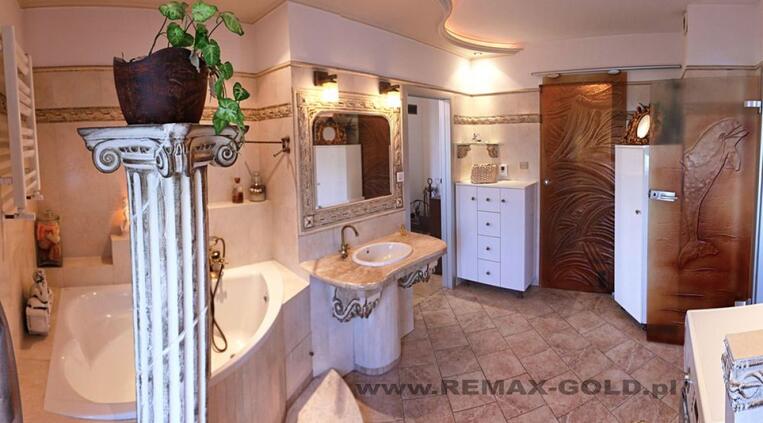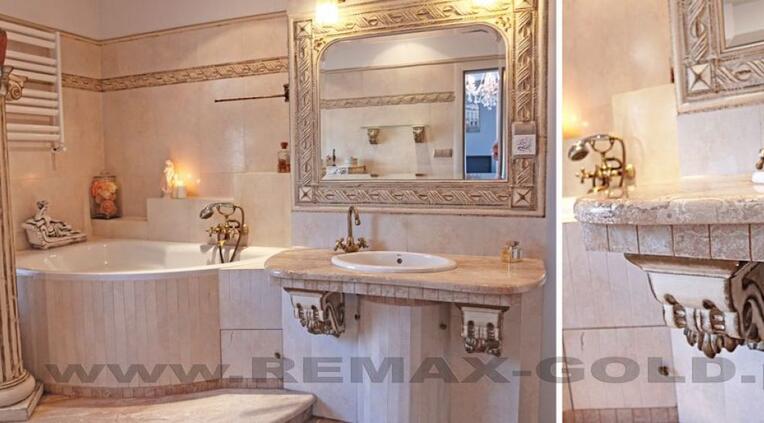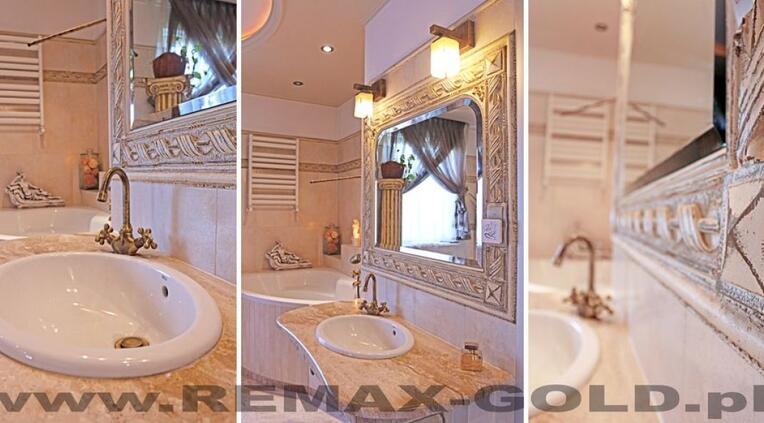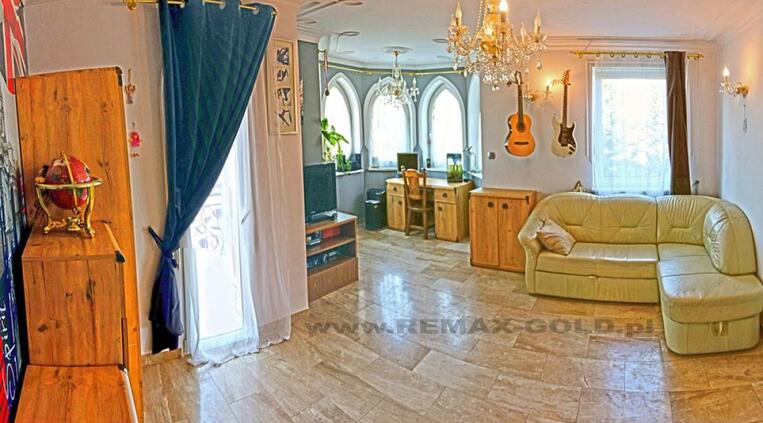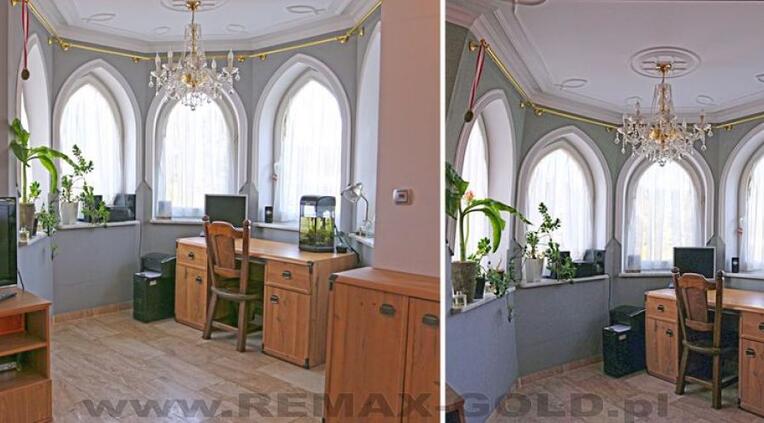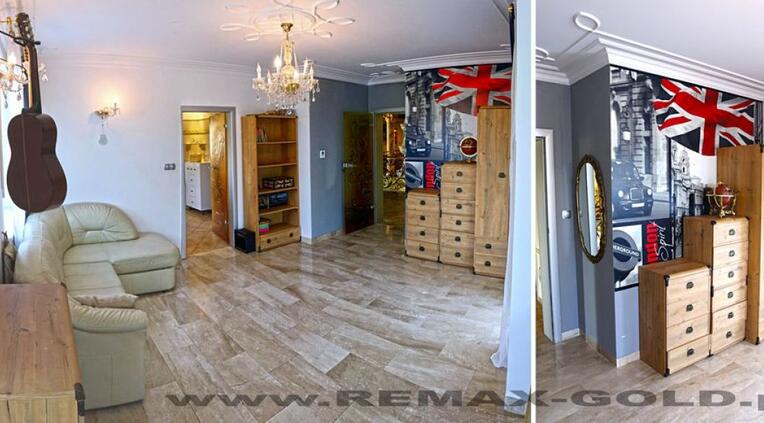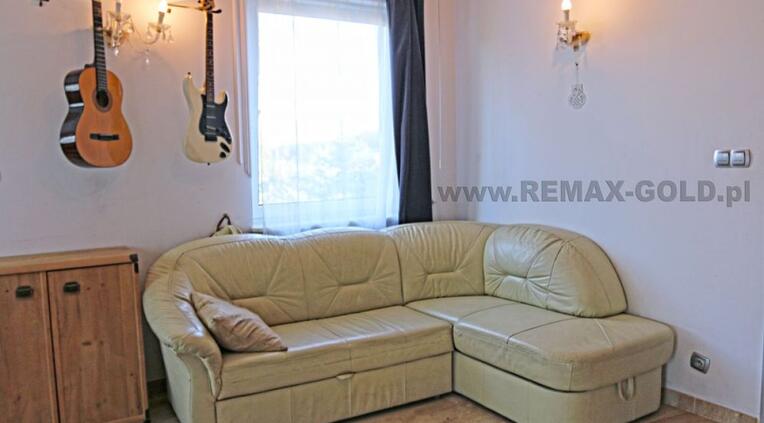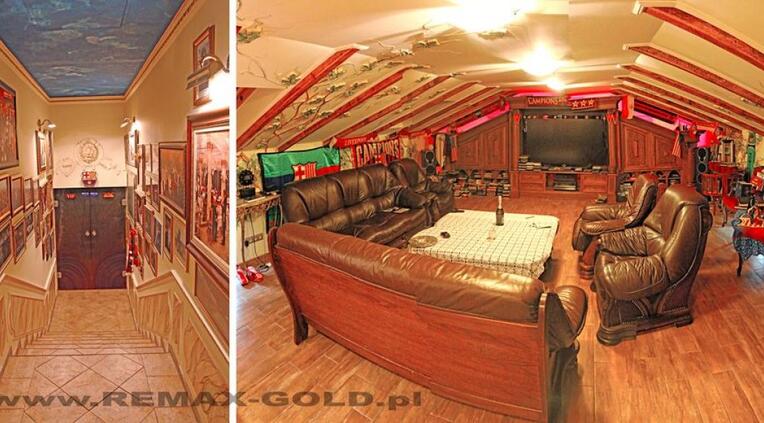 Exclusive estate based on the design of Golden Beach on Florida
Listing price: 4 000 000 €
A unique and exclusive estate with the total area of 1200 m2 situated in Dobrcz municipality, near Bydgoszcz is located on a beautifully developed land of 1,8789 ha and is surrounded by forests and a picturesque garden away from the neighbours.
This place is perfect for people who value their privacy, quiet, luxury and comfort.
The structure of the building was based on the design of an estate located in Golden Beach on Florida, which was inspired by the Mauretania style. Its numerous ornaments, bas-reliefs and characteristic domes distinguish it from other buildings.
An exquisite driveway with an exorbitant illuminated fountain and cannons at the entrance lead the way to the estate, which was finished in 2010. Its usable area of about 800m2 is extraordinarily luxurious. From the very beginning the house fascinates us with its splendid architectural elements. Highest quality materials were used to finish the estate. Its interiors are ornamented with plaster mouldings, floors are made of highest quality Italian tiles. There you will also find high class PVC windows, marble window sills inside and granite on the outside, bulletproof airproof glass on the ground floor, with an effect of a one-way mirror with tinted glass. The entire house is equipped with high class white wooden doors with Duralex glass.
This luxurious estate has 12 rooms. The ground floor is divided into the following parts: day, bedroom, recreational and utility rooms. There is also a hall with the wardrobe, an exquisite living room, bathroom, toilet for guests and a second hall that leads to the bedroom with a wardrobe and a bathroom, as well as a hothouse. Furthermore, you will find an office with a library, a cloakroom, two kitchens – each with a dining room and a pantry, as well as utility rooms with electrical switchboard, a boiler-house for heat pumps and three garages.
GROUND FLOOR
The main part of the house designed on an open plan is the living room with an interesting ceiling, plaster mouldings on the walls, ornamental columns, sculptures and antique furniture.
Large space, height, solid detail work, calms wall colours only emphasize the class of the interiors. Effective lighting, exquisite alabaster fireplace and beautiful large windows overlooking the garden are undoubtedly what distinguishes the living room.
A large, crystal chandelier with an ornamental rose and a sky image on the ceiling are also worth mentioning. Everyone who dreams about resting under a clear night sky will find it here. The sky relaxes you, brings back memories, particularly in the evening when you are sitting in a comfortable massaging chair and observe the twinkling stars and a falling comet.
From the living room there is an entrance through bulletproof door with a wonderful stained glass window into a large 1200m patio with a swimming pool and palm trees. The patio is covered, which makes it possible to use regardless of weather conditions. You may also find shelter during hot summer days or eat a meal in the rain. The patio has an astonishing view over the entire estate.
The illuminated swimming pool with the dimensions of 19x8m is equipped with a hydro massage and an incredible mosaics on the bottom in the shape of dolphins and turtles, as well as some decorative elements around the pool.
Beside the swimming pool there is a glazed hothouse with an infrared sauna, Canadian Jacuzzi for 8 people with a liquor cabinet, TV, radio and changing lights. There are Italian tiles on the walls, marble on the floors and glass Duralex door.
Furthermore, the ground floor has a large kitchen with a pantry, a bar and dining room for 24 people, which is located at the entry to the house. This is comfortable for having guests and organizing elegant parties. There is a separate toilet for the guest beside the living room.
The house has an incredible bathroom, which will bring you comfort due to its unique design – it is all in red.
The bathroom has a red bathtub with Swarovski crystal beads, a Jacuzzi, TV and a place for champagne. It also has two mirrors in a red frame over red sinks, a red WC bowl, red heater and Italian red tiles in the floor, not to mention the red lightning and an ornamental glass wall with water running. This all gives you an amazing sense of comfort during your bath or morning toilet.
The house has some amazing marble stairs leading to the first floor.
FIRST FLOOR
The first floor has 8 rooms that may be divided into 3 apartments that include a living room with a fire place and a bedroom. For more comfort, almost every room has its own bathroom and a wardrobe.
The hall has a rest area with entrance to the upper terrace with a view on the swimming pool and a garden.
In the hall there is also a storage room for suitcases and a utility room.
The first floor has a TV room that every movie enthusiast will appreciate. There is a large TV surrounded with shelves packed with DVDs. The walls are in the chocolate brown colour.
This beautiful estate is surrounded with a developed garden with a pond, an island, helideck, disco room, 4 wooden and insulated summer houses, a small swimming pool for the children with a hydro massage, an alley and effective garden architecture. Antique figures of men and animals are also quite impressive. One should pay particular attention to the horse figure and amazing figures of wild cats that are situated along the alley and almost look like real.
The owners will have almost 19 000 m2 of this "Garden of Eden". Furthermore the property has a garage that fits 26 cars.
Words will not do justice to the exquisite, impressive and beautifully planned garden with grown drees, bushes and a gazebo.
The garden has over 4 meter tall thuyas, fruit trees and shrubs.
This luxurious property is absolutely amazing and impressive both during the day and at night.
There is a possibility of purchasing the adjoining lot with the area of 2,4181 ha.
Marta Kulawik is responsible for the offer, tel. 665 167 906, RE/MAX Gold, Branch in Katowice ul. Kopernika 26/408, www.remax-gold.pl, www.marta-kulawik
Kalkulator kredytu hipotecznego
CHCESZ OTRZYMYWAĆ PODOBNE OFERTY?